JFO to close soon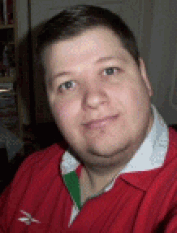 By Phil Giles
December 1 2005
This is a holding story which will be placed on the News Page every now and again. There is a reason that this story will appear over and over and that's simply because Jordan is no more. Jordan Fans Online has been a massive part of my life for the past four years. After the Jordan team passed away earlier this year, my attention has been focused on providing SportNetwork with a Midland F1 Racing site, my intention to continue to support the sucessors to the crown.
The unfortunate thing then is that this site will eventually have to close. The software will shut the site if no news is posted, hence this sad story! I will keep JFO open by reposting this story as often as possible, that way, the messageboard will stay live. When the number of Midland visitors surpasses Jordan's stats, or at the start of the 2006 World Championship, Jordan Fans Online will close for good.
I have to thank everyone who ever visited this site over the last four years. The fans of Narain and Tiago who kept battling all season, Gadget, Selespeed, Subh, Hugely, Jordanboy, Grumpypaddy, the list is endless. You all helped make Jordan Fans what it was, the BEST fan resource for Jordan Grand Prix. Officially Unofficial.
We'll miss the team but in the words of the wise Yoda, "There is another..." Midland have great promise and have pulled their act together. We know we were badly treated last year but this year will make a difference. The factory tours will start again. The testing days will be back, the Village will breath again as will all of the Ex-Jordan personnel who are making Midland work.
Jordan Fans will go quietly but Midland are set to roar. Join us at Midland F1 Online soon.