Round 2: Malaysian GP: FP,QWF,RACE thread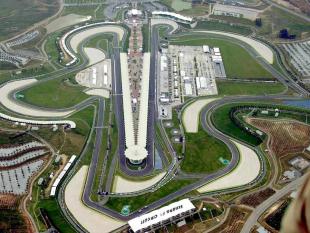 By De Jokke
March 18 2014
With a dominant display, the AMG Mercedes F1 team is heading towards Sepang for the second round of the 2014 F1 championship. Can Rosberg repeat his succes of Melbourne, does Lewis Hamilton bounce back from a dreadful season opener. Can the Williams or Red Bull mix it with the merc or has Ferrari found something extra?
As the australian GP proved to be yet again a nice season opener, the question remains: can F1 2014 conquer the hearts of the F1 fans. Lots of complaints came about the silent engines of 2014. Probably too silent for Lewis Hamilton and Sebastian Vettel. The two champions had to abandon the race very early due to reliability issues. For Lewis, the damage might be not so big as it is for Sebastian. The current reigning world champion has a RBR not yet up to speed and still has to score a single point. Vettel himself is staying calm and is confident of his team fixing the issues. The only question is when?. Hamilton meanwhile has to catch up asap with his teammate as Rosberg posseses over the same car as he does and catching up 25 points when the rest of the field isn't up to speed yet could prove to be hard work, given that Rosberg finishes always 2nd behind him.
Can Mercedes make it two in a row?
But let's not get ahead of ourselves here. Many things can happen: Reliability issues as we're in a hot climate!, driver errors, crashes, strategic cock-ups, faulty pitstops and last but not least: the weather. Sepang is fameus for its thunderstorms (just ask Jenson Button in 2009 when he won the GP with his dominant Brawn car, although the race was stopped halfway). So anything can happen.
What we know so far is that Mercedes is out in front, with Williams a clear second. Than it's close between RBR, Mclaren and Force India / Ferrari, all fighting for the remaining points. Lotus yet has to prove it can finish a race and Sauber will probably leave no stone unturned in the queste of finding more pace.
Round 2, bring it on!