What Are You Doing Today?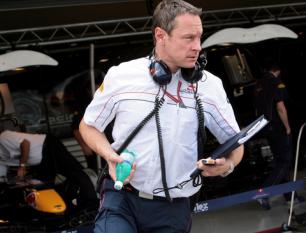 By Red Bull Racing
December 13 2006
What Are You Doing Today? - We put the question to Jonathan Wheatley, Team Manager. "Team Manager" is a much misused term in Formula 1, with a variety of possible meanings. In the early days of the sport, the team owner/boss was invariably the team manager, whereas in some set-ups, the "TM" has had little more to do than organise a couple of hire cars and pay hotel bills. At Red Bull Racing, Jonathan Wheatley is the very epitome of the modern version, involved in just about every aspect of running the race team.

But with no races for a few more months, what on earth does a Team Manager do during the winter? "You come back from the final race and you can at last draw breath at the end of a season where we expended a great deal of effort even if the results did not reflect that," says Wheatley. "For 2007, when the pit garage doors open for the first time we want to make an impact, not just with the race car but with everything else about the team. So we are working on producing a new concept for the look of the pit garage and another important task is that of pdating the way we run our air and sea freighting operations, as they were a bit out of date. We are also working on revamping our pit equipment and for 2007, we will also have new trucks, which is a project in itself for this winter, as is the garage layout and pit equipment and transportation. It's all a major undertaking, almost like creating a brand new team, but the great thing is that Red Bull want us to be the best in every aspect of our performance and so these are exciting projects to work on."

During the season, in the heat of battle a team sometimes has to do the best it can with what it has, but the winter period means Wheatley can afford the time to be a stickler for getting everything just so. "I have to approve everything down to the smallest detail," he explains. "We want all our equipment to look good as well as work well and I need to ensure that everything blends together, so that we are not trying to fit square things with round ones or mix up chrome and black finishes. On top of that we are restructuring the actual race and test teams in terms of personnel and creating a show-car project, as up until now this has virtually been run on a "volunteer" basis. I'm not kidding when I say we have a tremendous amount of projects to deal with over this winter and that's without even talking about the new race car, the RB3, which is what we are all waiting for now."

Wheatley is keen to stamp his authority on his areas of responsibility in the build up to the 2007 season. "This is a new experience for me as I only joined the team last January, but I can say it is a hundred times better to be in charge of your own destiny than inherit someone else's ideas about how a team should run," he says with conviction. "This time I can plan the 2007 season right from its conception which is fantastic, a great opportunity and something I'm very excited about. There's a lot more paperwork than I ever had to deal with before and it can be tough to keep on top of everything, but with Red Bull's commitment to step up a gear for its third year it is proving really enjoyable. I love it, I enjoy the man-management side as well, as we try and really build the team up. It is a massive challenge to get them working to a different work ethic that maybe seems unfamiliar compared to what this facility has been used to in the past. I'm not saying it's better, but it is different. The encouraging thing is that the people here have really embraced that idea and gone forward with it in the season just ended, even if our results do not show how well we have performed off the track."

From his office, Wheatley can look out across the road to the main building and a glance in its direction inspires our team manager to sum up the task that lies ahead: "the management in the building across the road has given us the gun. Now, it's our job to take it out of the trench and go out and use it!" You could say Wheatley is well fired up.

More Red Bull Racing headlines
Red Bull Racing Poll