RB3 Launch Announced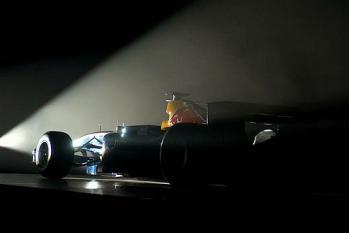 By Ian Lockwood
January 10 2007
Adrian Newey has confirmed the Red Bull Racing 2007 challenger - the RB3 - will be launched on Friday 26th January at Circuit de Catalunya near Barcelona in Spain.
I've just got off the phone to Adrian Newey* who has confirmed that the long awaited efforts of the Red Bull Racing team will finally be revealed at a launch at Circuit de Catalunya on Friday 26th January. The team will also outline their plan of attack for the 2007 season.
*in typically unique style, the media were given a number to call Adrian and tell him the joke
"To an optimist a glass is half full, to a pessimist it's half empty, but to an F1 engineer, the glass is twice as big as it needs to be"
and then ask him about the 2007 launch plans.
Of course, the great man himself is really far too busy to answer calls from the worlds media, but he did leave an answerphone message praising the hard work of the communications department before revealing the launch plans!
More Red Bull Racing headlines
Red Bull Racing Poll