ITV to Stream F1 Practice Sessions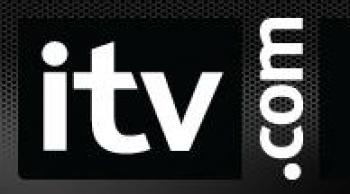 By Ian Lockwood
March 13 2008
ITV has announced a deal with Formula One Management (FOM) to acquire the UK online rights for Formula 1 on itv.com/f1 ahead of the new Formula 1 season, which kicks off this weekend (March 14-16) at the Australian Grand Prix. This significant acquisition will see itv.com/f1 become the online home of Formula 1 in the UK, supporting the broadcast coverage on ITV1.
The package will also be offering new and exclusive interactive action and news plus post-race highlights.
As part of the deal, itv.com/f1 will stream live simulcasts of the races, along with a live feed from Friday practice, which is currently not broadcast on any channel in the UK.
The new content will include:
* Exclusive video footage, including a post-race highlights package containing all of the action from the track with interviews and features hosted by the ITV team
* Live online streaming of Friday practice – not currently available to UK audiences
* Simulcasts of the race and qualifying
* 30-day catch-up service of the F1 coverage on ITV
* Clips from the post-event press conferences with the drivers
Annelies Van den Belt, MD, Broadband commented: "We're thrilled to be able to offer live streaming Formula 1 video action to fans."
"Our coverage of the Friday practice will provide fans with direct access to all the action that they simply won't find on TV."
"The itv.com/f1 website has been established as one of the best sport sites on the web for a number of years, and this only strengthens our claim to be the top online destination for F1 fans in the UK."
Mark Sharman, ITV's Director of News and Sport said: "We know from listening to our viewers that there is great demand from motorsport fans to watch F1 practice sessions and press conferences."
"This is yet another example of how we are using ITV's digital channels and new media platforms to extend our award-winning coverage of sport to complement the big events on ITV1."
Formula One Management said: "With UK Formula 1 audiences reaching their highest levels in many years, it gives us great pleasure to fuel this resurgence further with the introduction of online rights to complement ITV's broadcast coverage."
The success of Lewis Hamilton in 2007 drove ITV's F1 viewing figures to their highest volume since 2001, with almost 11 million watching live as Hamilton narrowly missed out on clinching the world title at the Brazilian Grand Prix.

More Red Bull Racing headlines
Red Bull Racing Poll