AUDIO: Red Bull Racing Turkey Preparations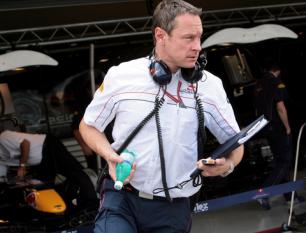 By Ian Lockwood
May 2 2008
Red Bull Racing staff explain the logistical challenges of transporting all the team equipment from one side of Europe to the other. Strictly speaking the Turkish Grand Prix is not a European race, as the city of Istanbul is split by the Bosphorus river. Half the city lies in Europe whilst the other half - and the Istanbul circuit - is in Asia.
Click the image of Jonathan Wheatley below to hear our Race Team Manager and John Gates, from the Trucking Department, explain what happens from the end of the race in Barcelona to the point they are ready for free practice next Friday in Turkey.
View a Printer Friendly version of this Story.
AUDIO: Red Bull Racing Turkey Preparations
Posted by: Racing Bulls (IP Logged)
Date: 02/05/2008 15:15
AUDIO: Red Bull Racing Turkey Preparations