Red Bull Racing Horners Mid Season Report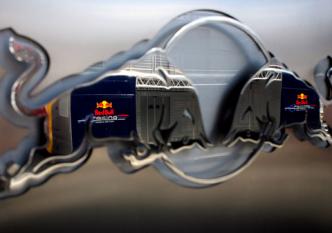 By Ian Lockwood
July 17 2009
Red Bull Racing has reached the mid-point of the season in fine form, with consecutive one-two finishes in the British and German Grands Prix. Christian Horner here gives us his thoughts on the season so far and the rest of 2009.
As we go into the second half of the season are the pressures you now have to deal with different to those of last year, or even at the start of this season?
CH: "The rewards on track are different, but the pressures are the same. We are working as hard as possible to get as much performance as possible, as quickly as we can. Everyone at the factory has a spring in their step at the moment, even if the pace of development required to meet this year's major regulation change has been relentless. There are a lot of unsung heroes at the factory, putting in superhuman efforts and hours to get the components on the car."
How has the operation at Milton Keynes changed, to produce the performances we have seen so far this season?
CH: "There were already signs of a change last year, when RB4 delivered reasonable performance in the first half of the season, while in the second half Red Bull Technology had good results with Toro Rosso, in what was essentially an identical car. The design group has really gelled and is working cohesively and the integration across the whole group, R&D and the production side, is working very well. This is down to stability and continuity in what is still a relatively young team."
The race team at the track seems to be working well too and it features lots of new faces. What effect has that had on performance?
CH: "The faces new to the race team are not new to the company, as they were all on the test team last year. It's a testimony to how strong the test team was that, when we conducted the difficult exercise over the winter when as all the other teams we had to make redundancies, we went through a scrupulously fair system to identify the best candidates for the roles we had available. The group of guys in the garage are brilliant. The camaraderie between the two car crews and the way they work for each other is fantastic; the team spirit is very strong this year."
Does the team have any weak points?
CH: "You can always do better. Putting aside our performance and two dominant one-two finishes in the last two races, the team's determination to continue to improve and not to take anything for granted is very important. There are no obvious weaknesses in our armoury, but as a group we must continue to push ourselves in all areas all the time."
Going back a few races, what do you remember about standing on an F1 podium for the first time after the win in China?
CH: "It was a very proud moment representing Red Bull at the team's first win, having been here since the beginning. Looking down and seeing the faces of all the guys looking up at the podium and standing next to the two drivers who'd driven brilliantly is a moment I will certainly always remember. It was a great feeling, especially at the end of such a long race of almost two hours, held in atrocious conditions."
At the start of the season, Mark Webber, partly because of his cycling accident, was being positioned as something of an underdog up against new boy Vettel. What do you think about that?
CH: "Our drivers are both at the top of their game at different stages in their career and they are pushing one another very hard. I think we've got the best driver line-up in F1 at the moment. When I saw Mark in early January, he'd forgotten to mention he'd also broken his shoulder! He couldn't put any weight on his right leg and I remember thinking 'this is going to be interesting!' He was resolute in his determination to drive the new car at its launch. After he drove RB5 for the first time, there was a look of relief in his eyes, as I think he was unsure if he would still have the same feeling in his right foot and how he would cope with the bumps on track. From then on, there was never any doubt he was going to be fit for Melbourne. In typical Aussie fashion, he carried the injury without letting on about how much pain and discomfort he was feeling. He's had great support and his physios and trainers have done a great job. I think it's only now we are seeing Mark at the level of fitness he was at prior to his injury and his recent results show he is absolutely on the form of his life. Sebastian is undoubtedly a star in the making. He shows remarkable maturity, given his lack of experience. He is a prodigious talent who will continue to get better. The best is yet to come from him. Both men are being treated with total fairness within the team and are supplied with identical equipment."
At what point will you have to think about team orders between the
CH: "We will continue to support both drivers equally. There's only a point and a half between them, so obviously they are both in contention for the Drivers' Championship. There's a long way to go to catch up with Jenson Button. If and when we reach a point where there is a significant gap, or it becomes mathematically impossible for one of them to challenge for the Championship, then they are both team players and one of them will play a supporting role should it be required. Our intention is to see both of them catch the lead Brawn as quickly as possible."
View a Printer Friendly version of this Story.
Red Bull Racing Horners Mid Season Report
Racing Bulls (IP Logged)
17/07/2009 09:27
What do you think? You can have your say by posting below.
If you do not already have an account
Click here to Register
.
More Red Bull Racing headlines
Red Bull Racing Poll