Buy Part Of Red Bull Racing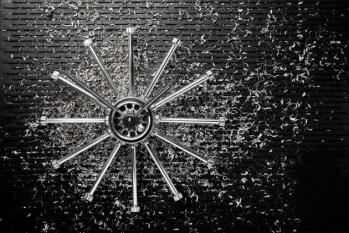 By Ian Lockwood
September 8 2010
Red Bull Racing, in conjunction with Racing Gold, is launching a collection of limited edition functional objects using components from its Formula One cars.
Racing Gold has taken the spirit of the Formula One team and moulded each authentic car component into an intriguing and beautiful modern sculpture, which retains the essence of their racing pedigree while being re-born as a practical work of art.
The collection includes lights fashioned from aerodynamic elements and mirrors which take their DNA from the brake discs which scrubbed the speed off the car's wheel. Each piece of the 'Part Of The Team' collection comes with a certificate of authenticity and a history of where each part was raced or used by the team and several will include a tour of the team's Formula One factory and headquarters in Milton Keynes, UK.
A percentage of each sale will go to the spinal cord research foundation, Wings for Life. The collection will be available to
view in the Energy Station in the Formula One paddock in Monza from Thursday 9 September and throughout the weekend. Meer mortals can view the collection online at http://redbullracing.com/art
More Red Bull Racing headlines
Red Bull Racing Poll