China Save for Red Bull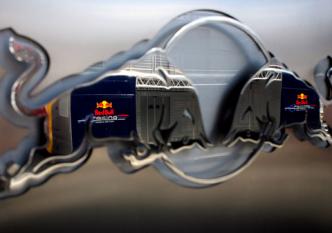 By Ian Lockwood
April 15 2012
Another sigh of relief for Red Bull this weekend as 6th & 11th on the grid and 9th & 15th after the lights was turned into a 4th & 5th finish for Mark and Sebastian respectively. Here is what the team had to say.
Car 2 MARK WEBBER, Finish Position: 4th, Start Position: 6th
"Trying to get the balance right for the whole race was very tricky. In the end, fourth was not too bad; it wasn't the maximum, but it's very tight between the teams at the front. At some points of the race, I saw P13/ P14 on the board, so I have to be satisfied with fourth place. I made a few mistakes running wide trying to push onto the back straight, it's hard there as you can get onto the marbles. I think the strategy was good, but it's always a gamble with the three stop, as to what traffic there might be. Congratulations to Nico, he deserves the victory, and also to Mercedes. For me it's three fourths on the bounce now, it's good points and we leave here reasonably satisfied, but we need to keep boxing and keep improving."
Car 1 SEBASTIAN VETTEL, Finish Position: 5th, Start Position: 11th
"I had no tyres left at the end of the race. Sitting in the car, I was reacting with brake balance, diff, everything to try and keep the tyres, but by the last few laps, I knew the only chance was trying to keep ahead of Kimi; I think he ran into the same sort of problem. We got some good points and it was a good recovery from 15th. Mercedes won pretty comfortably today, so well done to them. We were generally too slow on the straights, and we're losing time there; it made it difficult to pass other people. But overall, I'm pretty happy with fifth given the poor first lap. I missed out on the start, I wasn't entirely happy finding the revs and I lost the initial bit when the lights went off. Usually I'm pretty quick with that, but today I was one of the last ones. The first lap wasn't great, but with the strategy we managed to come back. I think the weekend was good for us, we learned a lot and hopefully we will take these lessons on board and go in the right direction for next week."
CHRISTIAN HORNER, Team Principal: "That was very busy and action packed race. Ultimately from where we started, and where we were on the first lap, we faced some difficult strategic decisions. We were the first to stop with Mark, which was very aggressive. We stopped early with Sebastian and split the strategies at that point – Mark on a three-stop and Seb onto a two-stop and the race started to unfold. Our race pace was pretty strong and we got amongst the McLarens. Unfortunately, the front left tyre on Sebastian's car took a real hammering, possibly behind Kimi, and he didn't have anything left tyre-wise by the end of the race, but nonetheless having been fifteenth on the first lap, fifth is still a strong result. Mark also went onto a long last stint. He had a great scrap with Lewis, we got Mark track position to Lewis and he just lost out at the end there. Nonetheless, it was a good haul of points. Congratulations to Nico Rosberg and to Mercedes on their Grand Prix victory."
CYRIL DUMONT, Renault: "To finish fourth and fifth, I think unfortunately is a result we can be happy with, having started in sixth and eleventh. Sebastian was 14th after the first lap, so it was a pretty good recovery. The strategy was good, we did two stops with Sebastian but unfortunately the last stint was a bit too long and he didn't have any tyres remaining at the end. Mark made a solid race. We have to work on our qualifying pace now in order to start a bit higher on the grid."
View a Printer Friendly version of this Story.
China Save for Red Bull
Racing Bulls (IP Logged)
15/04/2012 14:46
What do you think? You can have your say by posting below.
If you do not already have an account
Click here to Register
.
More Red Bull Racing headlines
Red Bull Racing Poll