V8 Engine Looking Good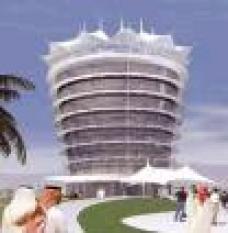 By Ian Lockwood
November 23 2005
Ferrari have been at the Sakhir circuit in Bahrain, testing the V8 engine that RBR will be using in 2006. Initial results look very promising.
Spanish driver, Marc Gene was running an endurance programme on the new engine and completed a total of 66 laps with a fastest time of 1.34.455.
In the 2005 race at the circuit, the fastest Ferrari lap was a 1.32.886. Based on this, the Ferrari V8 is just over a second and a half slower than its 2005 V10 counterpart. Many sources were expecting the gap to be much larger. The V8 engine was in the back of a modified F2004. Further significant speed gains should be possible once the engine is mounted in a genuine 2006 chassis that is designed specifically for the packaging, power delivery and characteristics of a V8 engine.
Luca Badoer was testing a F2005 with a V10 engine constrained by the proposed 2006 restriction. Interestingly he was slower - posting a best time of 1.34.588. Many people (notably Honda) have been complaining that the proposed V10 restriction was not severe enough and would lead to a team running a V10 (e.g. STR) having an advantage. The Ferrari results appear to disprove this theory.
More Red Bull Racing headlines
Red Bull Racing Poll