Red Bull Clarifies Cooling Issue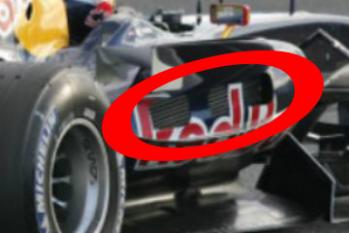 By Ian Lockwood
January 17 2006
Red Bull racing had its first test session of the year last week in Jerez and the news hungry (ie desperate for a story) media soon latched on to the fact that RB2 had a few teething problems but, to put the record straight, the overall feeling from the four days in Spain was positive.
"By the end of the test, we had completed some valuable mileage with RB2 and after some initial teething problems were pleased with the initial feedback," said Sporting Director Christian Horner.
The RB2's Silverstone shakedown in December and this latest test did show up a cooling problem and although it required some field-surgery with extra holes cut in the bodywork, it is not seen as an inherent weakness. "The car is very much an interim machine in terms of its aerodynamic package," continued Horner. "The whole point of getting our new car out so early was to learn as much as possible about running with a V8 engine well before the start of the season. On that front, we are very pleased with the job that Ferrari is doing. We always knew that the lessons learnt by running the car early would be worth a bit of pain and overall I'd say it's looking very encouraging."
Once the Jerez test was over, Christian Horner and the three RBR drivers headed for the delights of Birmingham and the "Autosport Show." Robert Doornbos got a grilling on the Live Action stage from ITV's Louise Goodman, in his first official outing as a Red Bull Racing driver and then went on to qualify on pole and win a kart race as part of the Red Bull Track Attack initiative, designed to find the best non-professional karting talent in the UK. Instead of the planned 10 drivers in Robert's race, there were 11, due to a guest appearance from what our researcher called, "that ginger haired bloke from the "Harry Potter." films!" Also taking part was Hotshot Horner, although he put his inability to match his Dutch driver's performance down to a "dicky kart." Good to see you haven't lost the pro-driver art of making excuses, Christian! The other Christian (Klien) and David Coulthard, also attended the show.
Source: Red Bull Racing
More Red Bull Racing headlines
Red Bull Racing Poll