Marco Andretti to test with Honda again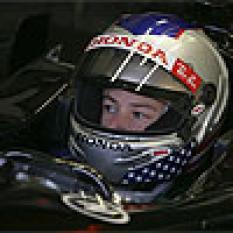 By Phil Huff
January 10 2007
Indy Racing League's Marco Andretti is set to take part in more tests from Honda Racing F1, according to his grandfather, Mario Andretti. Marco, the 19 year old son of Michael Andretti, took part in a full test with Honda last year in recognition of his success in a Honda powered IndyCar.

Setting a solid pace that saw him less than three seconds off the fastest time of the week, the IRL Rookie of the Year impressed the elder Andretti.

"I think Marco performed well in the test," Mario told Gazzetta dello Sport. "The most important thing is that he made no mistakes. Michael updated me on the test every 15 minutes with a string of messages. We kept going on until three in the morning. His physical build is well suited to F1, and in Jerez he got within half a second of Rossiter.

"Not bad, is it?"

Mario then commented that he expects to travel along with Marco to the next test, and may even try out the car for himself.