Mario Andretti to return to F1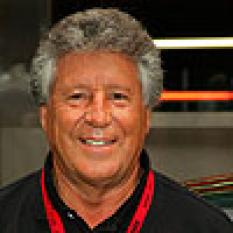 By Phil Huff
January 3 2007
Racing legend Mario Andretti wants to make a return to Formula One, 29 years after winning the world title with Lotus, and 38 years after winning the Indy 500. "I would like to try out a modern F1 car myself," Andretti told Gazzetta dello Sport. "Yes, the cockpits are tighter nowadays, but I haven't become too wide..."

It is understood that Honda Racing F1 are to make an RA106 available for half a days running, allowing the veteran to spend some time in the car and learn about the changes to the sport since leaving F1 in 1982. Andretti then raced in the IndyCar championship, finishing his career in 1994.

Whilst testing an IndyCar in 2004, Mario suffered a massive accident, flipping his car at over 200mph, yet walked away relatively unscathed.

Mario's grandson, Marco Andretti, tested a Honda Racing F1 car in December, ending the test less than three seconds off the pace of the fastest runner of the week.