Exclusive: Honda Racing Development on the move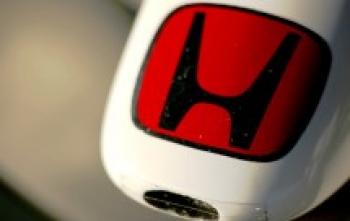 By Phil Huff
June 3 2008
Honda Racing Development, the Bracknell based company that builds half of the engines used by Honda Racing F1, is to move to the race team's Brackley headquaters, according to documents seen by RealHondaF1.com. The existing HRD facility, an unassuming building hidden away on an industrial estate, will be vacated after the team have extended the factory that builds the F1 cars.
An exisiting restaurant building will be converted to offices, while another building, an abandoned 80 room hotel described as a 'complete eyesore' at a meeting of the Brackley Town Council, will be converted to a reception area and offices, as well as providing a new race support facility.

Two other larger buildings will be joined, with an extra floor added to provide more space. The resulting building will contain the bulk of the facility, with a test cell, machine shop, engine assembly and teardown rooms and parts stores all being held under one roof. In total, an additional 2,300 square metres of floor space will be created.

It's expected that the move will be completed during the winter break, and will see the number of employees at Brackley swell to around 730.
An 'artists' impression of the forthcoming HRD facility in Brackley.
Whilst most of the design and development work of the Formula One engine is done at Honda's R&D centre in Tochigi, the HRD site builds around half of the engines used by the team and, until recently, Super Aguri. Staff from Japan arrive at the HRD unit on a four month secondment, where they generally join up with a British colleague to build one engine at a time, a process that tales around five days.

It was HRD in the UK that built the engine that powered Jenson Button to his, and Honda Racing F1's, first victory. A friendly rivalry between HRD and Tochigo saw that 'Made in the UK' had been etched on to the engine block.