Problems at Honda?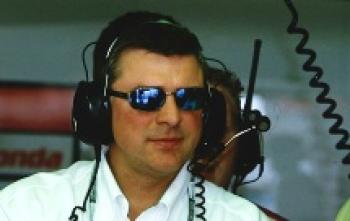 By Pitpass.com
September 16 2008
Toro Rosso's highly popular win at Monza not only sees the Faenza-based outfit leapfrog its sister team (Red Bull) in the Constructors' Championship, but demote Honda to eighth, last of the points scorers. Having finished eighth in the 2007 Constructors' Championship, much was expected this year, especially with the recruitment of Ross Brawn.
However, it soon became clear that having created another 'bitch' of a car, the Brackley based outfit would concentrate on 2009, with Brawn insisting that the new rules will suit his team.
However, Pitpass hears that other than its problems on track, there continue to be problems back at Brackley, with internal political struggles continuing to damage the team.
We previously referred to a "culture of fear" within the Brackley outfit, and according to our sources this continues. According to one source; "instead of discussing how we can best improve the package and get to the front end of the grid, people are simply focussing on what they should say or do in order to keep their job.
The truth is that although the recruitment of Ross Brawn was a bold move, the Englishman was never going to be a 'magic fix' for the Brackley outfit. While he achieved phenomenal success at Ferrari, it should be remembered that he was part of a package which included Michael Schumacher and Rory Byrne, a package which had previously enjoyed great success at Benetton.
Within this winning triumvirate, all were equal, no individual was the star. Furthermore, at Ferrari, Brawn was free of politics and allowed to get on with his job, not so at Honda. At Brackley politics is endemic, be it with regards existing employees or people Brawn has brought in.
At the weekend it was reported elsewhere that Otmar Szafnauer (right), Honda Racing's director of strategy and business planning, has left following a "management reshuffle".
According to our sources, however, though Szafnauer, widely regarded as one of F1's good guys, has left the Honda F1 team, he remains with Honda Racing Development, a decision taken at the very top of Honda's chain of command.
For some time we have heard of behind the scene wrangling, with talk of leaks to favoured media sources similar to those witnessed in the final days of Super Aguri.
While the politics continue, the good guys head for the exit and Ross Brawn struggles to get those around him to focus on a serious improvement in 2009.
While those at the top of the Honda 'food chain' have remained relatively quiet, showing extraordinary patience, and ever deeper pockets, one has to wonder for how much longer this can continue.
This morning, in the cold light of day, Honda's 'powers-that-be', will be fully aware that at a race where the fairytale occurred for Vettel and Toro Rosso, its team, under current management, still managed to fill its, now almost customary, arse-of the-grid-spot, with a race result to match.
This article was produced by Pitpass.com and is used with permission.