Schumacher to buy Honda?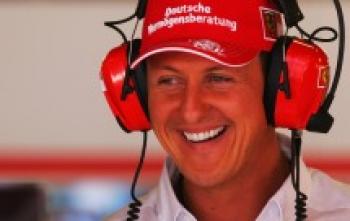 By Phil Huff
January 5 2009
The much respected Joe Seward at GrandPrix.com is reporting that Michael Schumacher has been in serious talks regarding purchasing the Honda Racing F1 team. As unlikely as it seems, the German has apparently been speaking at length with Ross Brawn about a possible partnership to save the Brackley team.
Whilst Schumacher is particularly well funded thanks to his generous Ferrari salary, seven world championship titles and countless endorsement deals, it's doubtful that he would wish to risk the millions required to run a team competitively. However, his name carries a lot of weight, and may well attract the commercial backing required to fund the team, despite the current economic climate.
Any purchase of the team and it's many assets would be relatively cheap, although running costs would be high. any investment in the team could be a wise move financially, despite the obvious risks. With Honda's 2009 car apparently being capable of taking race wins, according to early data, and the assets being available at a bargain price, it's conceivable that the teams value could increase rapidly, something the 4 or 5 serious bidders would be well aware of.
Any Schumacher involvement in the team is just speculation at this stage, but stranger things have happened.