MICHAEL CALLING THE KETTEL BLACK ?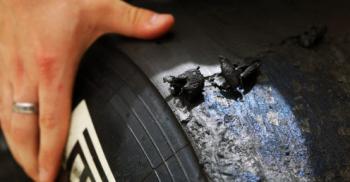 Source: planetf1.com
By sessions
April 29 2012
Here is a surprise quote straight from Michael Schumacher's lips:
"I don't think its right, only one or two teams can handle it and the rest struggle so much." (PlanetF1)

If I remember back to the Ferrari/Bridgestone years, he wasn't mentioning or complaining about tire issues.

I'm not trying gang up on MS because the article does have meat to it.

Schumacher goes on saying "I had to drive at a pace to manage the tyres left over." "We should question whether that should be the case."

"It's unsatisfying and not what a F1 event should be."

"If 80 or 90% complain maybe Pirelli should think about it."

Fellow F1 driver Button said: "Last season we knew the tyres had high degradation, but understood them. This year I don't really know what to make of the tyres. That's not an excuse because the other people are doing a good job on them."

Pirelli Motorsport director Paul Hembry played down the criticisms of MS & JB insisting that coping with the changes was a fundamental challenge of the sport.