Will BMW Solve Their Reliability Problems?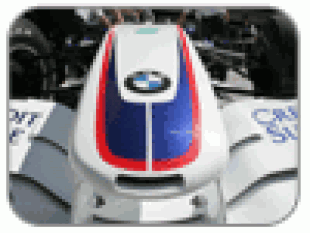 By Jaime M.
March 14 2007
Despite the impressive pace of the team, BMW-Sauber's new F1.07 has suffered a number of failures, mainly related to the gearbox and hydraulic system. Worringly, both drivers and team managers have expressed their concerns about this issue.
While the team successfully completed a full race simulation with two cars without any problems, in most of the other testing days they have caused at least one red flag, due to either oil leaking, electronics problems, gearbox failures, etc. So they look fragile, especially compared to other teams. Here is a list of the elements which caused a failure during the testing of the new F1.07:
Hydraulics: 8
Gearbox: 4
Mechanical Failure: 3
Engine: 3
Technical Problems (general): 3
Oil Leak: 3
Steering System: 1

Total : 25
Other teams' red flag totals (in 2007 testing): Toyota 16, RBR 13, Mclaren 11, Ferrari 10, Mclaren 10, Renault 10, Honda 8, Williams 4, Spyker 3, STR 2.
Despite these shocking stats, Willy Rampf said yesterday that they were now calm, as most of the problems would not appear in Australia (because the parts that failed were not race-spec), and a few weeks ago he said that they would look for the best compromise between pace and reliability.
Here are yesterday's comments: http://www.autosport.com/news/report.php/id/57288
And the comments from some weeks ago: http://www.autosport.com/news/report.php/id/56984
So what does this change in the comments mean?
We think that probably BMW staff have been working day and night on the design boards and testing rigs/dynos, with their main focus on solving the drive train problems.
This situation looks very similar to Williams last year, when they had lots of reliability problems related to, guess what? Hydraulics and gearbox! And the person responsible for the design of that new seamless gearbox was Jorg Zander, the same one who is working now on BMW's gearbox (and is head of design of the team). We don't mean that he is responsible for the failures. No. In F1, the single person factor disappeared some time ago (except the drivers, of course!), so he is not to blame. However, itís a bit curious, isn't it?
He has done a lot of hard work since joining our team, and he has virtually brought the seamless shift technology to BMW-Sauber after his experience at Williams and Honda, and this technology is said to give a gain of up to 0.3 seconds per lap.
Anyway, we reached the conclusion that BMW-Sauber will be definitely fast, probably just behind Ferrari and Mclaren, and at the level of Renault, and that the reliability issues will not appear during the official sessions (when they will handle the car softly). However, it may well be a different story in the Friday tests, when special new parts will be tried...
More BMW Sauber F1 headlines
BMW Sauber F1 Poll