Peter Sauber cranky about "unsporting behaviour"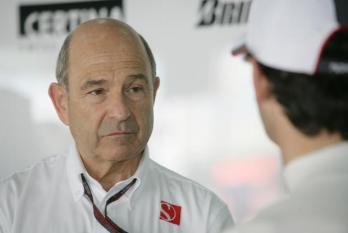 By kineticKid
October 26 2010
Peter Sauber has voiced his displeasure with the demeanor of the Mclaren and Ferrari mechanics who were seen cheering at the misfortune of Red Bull's Mark Webber and Sebastian Vettel following their respective DNFs.It should be noted that BMW Sauber crew members were seen doing the very same at the site of the team's first - and only win - the 2008 Canadian Grand Prix, following Lewis Hamilton's buffoonery at the end of the pitlane, which took himself, as well as Ferrari's Kimi Raikkonen out of the race.
What do you think?
Does Peter have a valid point? Were McLaren and Ferrari's lack of decorum bad for the sport? Or is it inevitable that crew members will betray their true emotions in the heat of battle?
More BMW Sauber F1 headlines
BMW Sauber F1 Poll