Laurent Mekies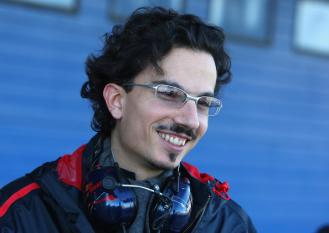 By Andrew Cutler
May 29 2012
Here is a brief biography of the Chief Engineer of Scuderia Toro Rosso.
The French-born Chief Engineer of Scuderia Toro Rosso recieved a Masters Degree in Mechanical Engineering from the Ecole superiuere des Techniques aeronautoiques et de Construction automible, located in Paris, before attending Loughborough University for Automotive Engineering.
Since graduating (in 2000), Laurent has been in racing; working for the AsiaTech F3 team for two seasons prior to moving up to the Minardi F1 Team in 2003. When Minardi became STR in 2005, Meikies was promoted to the Chief Engineer position.
More Scuderia Toro Rosso headlines
Scuderia Toro Rosso Poll