What F1 needs: Fans speak out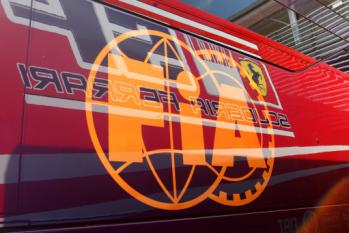 Change needed
By Jay & Tifosa
March 25 2010
F1 is getting predictable, boring; it is processional, the rules have taken the soul out of F1, where has good old F1 racing gone? These are some of the reactions echoed among fans all around the racing world.
With just one GP into the new season, it has already been dubbed a flop show. The new regulations meant to produce better racing, proved to be a damp squib. Whilst it's still very early days in the season to conclusively thrash the new rules set for the season, we at F1Network asked our members what they would do to change F1. After all, popular sports around the world stand on the strength of supporters, and F1 cannot be different.

We got a mix of varied feedback, from the expected to the radical. Read on to discover what exactly the fans want:
1) Tires: There was an overwhelming consensus that something needed to be done about tires. Our members were critical of the artificial two tire rule. They felt there should not be any mandatory use of compounds or pit-stops to make races interesting; instead the teams should choose the tires that best suit them, and have freedom to design their own race strategy.
People also wanted different tire suppliers,albeit this is a slim possibility.With the no-refueling rule in place, a greater difference between compounds was argued for: the soft offering more grip but not lasting for more than 10-12 laps and the hard, while lasting longer would not offer the same grip. All these changes would allow for different and interesting strategies in the opinion of our members.
2) Aero: The biggest culprit singled out by fans for less overtaking was the aerodynamic designs incorporated in modern F1 cars. They were unanimous in criticizing the new aero rules allowing double-diffusers that have halted any overtaking opportunity that cars might have had in lieu of the new rules since last year. Simplification and reduction of aero design, whilst increasing the dependence on mechanical grip was favored. Fans believed this would increase and encourage overtaking, as well as serve for better racing.
3) Engines: Rev limits of any kind on the engines was strongly opposed. Currently, the rev limit is 18,000 RPM and people felt that when rev / cylinder limits are set, the engine can't go full throttle, which again hampers overtaking and pure pace. Removal of the engine development freeze was also popular and it was felt that the teams should decide whether they want to go for powerful engine that consumes more fuel or a lesser one that is economical on fuel.

There was some agreement on limiting the number of engines per season keeping costs in mind and increase it to 10 from the current 8 per season, so that on one hand the cost is restricted, but teams are not deprived of racing full throttle.