Has Ferrari finally turned a corner?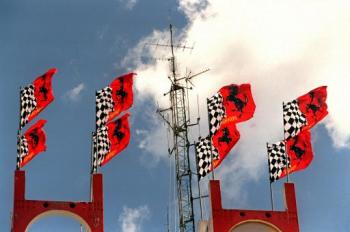 Flying high
By Tifosa
May 10 2011
The driving was flawless, the team work perfect and the updates delivered as expected…Ferrari is on an upswing and may have finally turned a corner in the 2011 season, according to team boss Stefano Domenicali
Ferrari is enjoying a renewed start to the season after securing its first podium at Turkey. Although 3rd place is 2 steps further down from where the team would ideally like to be, it's still a welcome change. Things are looking up for Scuderia Ferrari and Domenicali is confident this is just the beginning.
"I think that what we have seen is going in the right direction," he said

"What I'm saying to my people is 'don't think that the others will stay asleep', because for sure all the other competitors will react and will improve, so I think this year will be a very challenging season."

Further, he underlined that the Ferrari challenger has had decent race pace but for some reason or the other, unable to convert it to results. "We need to remember that in all the races the pace was not too bad everywhere. Unfortunately when you start so far behind the real problem is that you cannot completely show your race pace because you have to work hard to try to get out of the traffic, attack, and destroy the tires - that is the real issue."
Domenicali is also positive that the team can win again, starting at Montreal. "We are seeking to correct quickly the mistakes from the wind tunnel, but we need time. We cannot expect a fast turnaround. The plan is to be ready to win in Canada."