Jordan - Midland want Davidson for 2006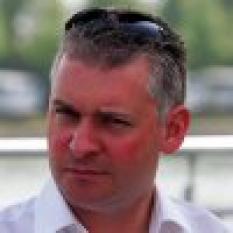 By Phil Giles
August 14 2005
There's a strong rumour doing the rounds, suggesting that Jordan-Midland are looking towards British driver Anthony Davidson to drive for 2006.
Anthony may partner current driver Tiago Monteiro with strong speculation that Narain is due to sign for another team and leave the Silverstone based team.
While nothing has been admitted by the team, it's known that Sporting Director Adrian Burgess is quite enamoured of the B.A.R. test driver. "We are talking to drivers for next year, including our current two, and it's not the case that we have to have two paying drivers. We would definitely be interested in Anthony, as he is a good talent. If we had a driver of that experience and ability, he'd be able to tell us a huge amount about the car and how to develop it."