Jordan ready for Chinese GP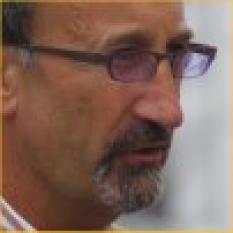 Figurehead
By Phil Giles
October 15 2005
Jordan's last ever qualifying session has yet to be shown on TV in the UK so if you don't want to know the result then look away now! UK fans will have to wait until around 11.25pm tonight for the results of the Chinese Grand Prix qualifying because again, ITV1, 2 or 3 were too busy showing kiddies programmes, repeats of Coronation Street and Survival to take an interest in what was happening half a world away in Shanghai.
This race is Jordan's 250th Grand Prix and sadly, it will be the last ever Grand Prix that will see the two distinctive yellow car's circulating. Jordan's re-branding will start at the end of the race where Midland F1 will come into existence as a fully fledged F1 Championship contender.
The teams recent press release looks back over the history of this magnificent team.
In its fifteen years in Formula One, Jordan Grand Prix has achieved four wins, including the historic one-two result at Spa Francorchamps with Damon Hill and Ralf Schumacher in 1998, a further nineteen podiums, the last one being in 2005 with Tiago Monteiro at the US Grand Prix, two Pole Positions and scored 291 points.

The Silverstone-based team is also credited with bringing many of Formula One's recent and current stars into the sport, giving Michael Schumacher his first ever F1 race at the Belgian Grand Prix in 1991. The team also opened the F1 door to Eddie Irvine, Rubens Barrichello, Ralf Schumacher and Takuma Sato while Giancarlo Fisichella and Jarno Trulli rose to prominence with the team. As well as the drivers it is also worth noting that four current Technical Directors and three Heads of Aerodynamics at other teams graduated from Jordan.

Seven people from the staff have been working for the team since the beginning. Out of them Ian Phillips, Director of Business Affairs and survivor of 247 Jordan GPs recalls: "There were 19 teams entered for the world championship in 1991 which meant we had to do pre-qualifying (undoubtedly the worst experience ever in F1!) for the first half of the season. We created a record with 15 out 16 'passes' from pre-qualifying and are the only team to have been through that and gone on the be race winners."

"In our first seven years 16 teams disappeared from F1 so our survival probably counts as win number 5... Eddie Jordan's unique character carried us through tough times as well as good ones and I hope both he and the team will be remembered for having put a bit of genuine flavour into the business."
Eddie Jordan who isn't at the race but is on a charity walk along the Great Wall of China spoke to international news agency Reuters.
"It's a sad day, a very sad day. It's not just Jordan but also the people at Minardi and perhaps Sauber and BAR."

"Formula One has become extremely corporate... but I'm one of the fortunate ones, the only one of the four to have won Grands
Prix. That gives me great satisfaction but it does not make me feel good if all of my colleagues and my friends find it impossible to be competitive."

"I don't want to sound bitter but I feel extremely disappointed for the fans," he said. "Even though the racing is great this year, it needs private teams. I would love to come back, I hope that Bernie can in the future put together a Formula One championship... that is much more equitable and where a team like Jordan can compete."

"I'd come back then in those circumstances. But you couldn't risk your own and other people's money in a situation which is so loaded against you."
Anyway back to the Qualifying...
Jordan Grand Prix drivers Tiago Monteiro and Narain Karthikeyan carried on their usual technical programme during this morning's final two practice sessions. They particularly focused on further improving the balance of the chassis to cope with the demands of the Shanghai International Circuit. Both made steady progress, as shown by the lap times set in the practice sessions. In the afternoon, Karthikeyan and Monteiro had good flying laps and qualified in 15th and 19th positions respectively for tomorrow's final race of the 2005 season.

Narain said: "I did a very good qualifying lap even though I have lost a little bit of time compared to this morning. Nevertheless we are satisfied with the balance of the car today. I think we have also chosen the right Bridgestone tyre compound for the race. Hopefully we can have a good Grand Prix out of it tomorrow."

Tiago: "We have decided to go on an optimum strategy for the race so obviously we have made a few changes to the car and adapted everything to that strategy. It was therefore a more difficult car to drive as both the car and the tyres reacted differently from this morning. It was a bit of a surprise but in the end our times are not too bad compared to our competitors. We know we have a good strategy for the race and I am looking forward to it. Hopefully if we get any opportunities we could score some more points at the end."

Adrian Burgess commented, "Narain and Tiago had very good laps today and the cars are on different strategies. Tiago has changed his strategy a little bit from this morning and his car felt a bit different, which probably cost him a position on the grid. However, for sure we should have been quicker than Minardi with both cars as we have been most of the year really."