Schnaider wants more support from the FIA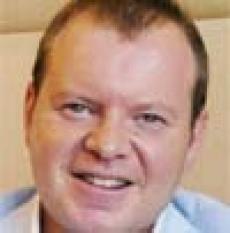 By Phil Giles
October 19 2005
Jordan's team boss and Midland F1 owner Alex Schneider has suggested that the FIA should step in to do more for the independent squads in order that they can compete against the manufacturer backed teams.
Schneider, echoing the concerns of Eddie Jordan over the last few years feels that the FIA should do more with the aim of bringing the gap down and the grid closer. The FIA are introducing new rules for 2006 but Schneider feels that they are not going far enough.
"Can we win in Formula One? Eventually, why not? But things have to change." Schneider told PA Sport. "The resources the manufacturers have are much greater than a private team can have, no matter how rich the backers are. It doesn't make any economic sense."
The 2005 season was a major learning curve for Midland. "We learned a lot and improved the team as much as is possible," he said. "We organized some things within the team and we are looking forward to next year with the rebranding. Certain ingredients we definitely have but there are other teams that have all the right ingredients and they are still not having good results. So you never know, it's not only the ingredients, it's how you mix them together."