Albers at Midland in 2006?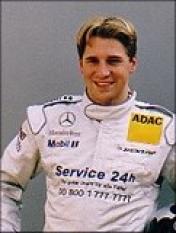 By Phil Giles
October 31 2005
Midland look set to announce a second Dutchman at the team for 2006. Christijan Albers has called a press conference tomorrow to let the F1 press in on his plans for next year and beyond. Alber's had tested for Jordan prior to landing a race seat for 2005 with Minardi, now he appears to have struck a deal for a second year in a race seat with Alex Schnaider's Midland.
It is thought that the deal with the team is for two seasons.