The future's bright, the future's Midland?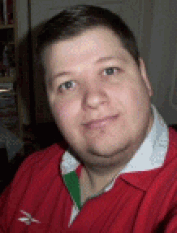 By Phil Giles
November 12 2005
This unofficial websites message board has received a post from Collin Kolles' driver who intends to set up an official Midland F1 Fan Club. His post however has met with a certain amount of hostility from Jordan Fans who don't want to give Midland their support for 2006.
These are my thoughts on the reasons perhaps why...

The issue here is that over the last season, Jordan's fans have seen nothing in support from the Jordan Team. An official website that wasn't updated at all over the season. No Team Jordan fan club, no plan for merchandise to keep the fans happy and I think what hurt most of all from my point of view was that they were not even prepared to open the grounds of the factory to the fans who had gathered at Silverstone for the British Grand Prix.

Most of the fans would rather have seen the Jordan name disappear all together than have to endure what Midland did last season. Midland have dragged the Jordan name into the dirt and frankly killed what little remained of one of the best loved teams on the grid. I really do hope you show some of the posts to Midlands management because they only have themselves to blame for not keeping hold of Jordan's fan base, with the opportunity to turn them into Midland fans for 2006.
Bringing in the likes of Trevor Carlin and Mark Smith were great coup's for the team it showed them to be seriously considering 2006. However to loose their services within weeks of their joining Midland showed that the lack of funding and investment was hurting internally. These guy's couldn't justify staying around. When Mike Gascoyne commutes by plane to Cologne every day, a short trip up the M1 wouldn't have given Trevor Carlin too much trouble.

I know that Johnny Herbert said that you couldn't do much with a team that wasn't going to be there next year but the Management ignored what they had and have failed to build on it. Little gestures towards the fan's would have paid dividends next year.

PR really has to get much better. The token gesture of bringing back Johnny Herbert as a mouthpiece didn't work. The teams management are a laughing stock all the way up the grid and bringing in Johnny didn't help their image. In fact it did the opposite by showing the world that they know nothing about Grand Prix racing.
The official website needs to be constantly updated with news. Not just about the sponsorship details or the drivers quotes but small things like an engineer winning a sports competition or a paddock footie game in which the team engineers took part. Little things like that make us all feel as if we are part of the team. It gives us fans something to talk about and it's positive. All of Jordan's PR this season seemed dull, uninteresting and very negative.

Midland now has the opportunity to turn things around. Infighting and squabbles need to stop now. Collin and Schneider need to realise exactly what they have inherited from EJ and if it takes a few more roubles to sort it out then they need to make that investment or sell up and let someone else take the team in the direction it deserves.
This site has had very little news to go on recently but it generates the highest F1 stats on Sport Network. There are thousands of people out there who still clamour for Jordan news and by the sound of it, they'll all be looking elsewhere next season.
You can join in the debate here...