Williams 2017 driver line-up uncertain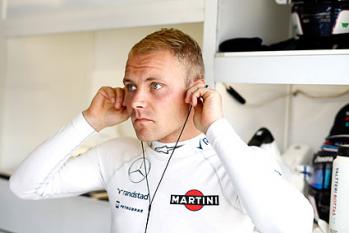 By Andrew Hooper
December 17 2016
Recent reports have the Williams team considering to allow Valtteri Bottas to leave the team to join Mercedes in 2017. But any such move would only be considered if an experienced driver could be found to replace him. This has seen Felipe Massa come into the picture. Is any decision regarding Valtteri becoming more of a financial decision with the Williams team gettting a reduction in the cost of their Mercedes engines. If the Williams team allows Valtteri to move to Mercedes is it going to be a decision that they live to regret?
Williams 2017 driver line-up uncertain
As the 2016 Formula One season drew to a close the Williams Martini team would make several announcements regarding their future driving line-up, the two most important being that of the retirement of Felipe Massa and the arrival of Lance Stroll into the team for the 2017 season. Stroll would be joining current Valtteri Bottas as the team looked forward to the 2017 season.

But with the recent announcement that Nico Rosberg would be retiring from Formula One leaving a driving vacancy at Mercedes all this has been turned on its head. Reports started to come out saying that Mercedes is keen to get current Williams driver Valtteri Bottas to replace Rosberg.

Initial reports had Mercedes making a had made an multi-million pound offer to the Williams team looking to get the Finn to leave Williams. But just as quickly reports also had the Williams team rejecting this offer preferring to keep Valtteri onboard. This was considered to be of major importance given the fact that Stroll will be in his first year of Formula One and having an experienced team-mate was crucial.

But even after these initial reports of rejection others still persisted pushing the view that the Williams team and Mercedes were still in negotiations and that there was still an open door to allow Valtteri to join Mercedes. For Mercedes Valtteri would be an excellent replacement for the departing Rosberg. But just as equally valid was the fact that he had also been a great find for the Williams team securing several good results for the team.

It was also reported that as part of any deal with Mercedes that Pascal Wehrlein would be available to join Williams. But there were concerns that if he has to join Lance Stroll it would see the Williams team with a very inexperienced 2017 driver line-up which could lead to a difficult season. There were also reports that the move of Valtteri to Mercedes would include a £10 million reduction in the cost of its customer engine supply.

Technical Chief Pat Symonds described the loss of Valtteri to Mercedes as having "heavy consequences" for the Williams team. Symonds was quoted by Italian publication Gazzetta dello Sport saying it was vital for Williams to retain the Finn, in order to have a reliable driving reference in its 2017 car.

"We will have Lance Stroll on his debut, with no F1 experience, so to hold on to Bottas will be crucial for our success," Symonds said. "People often underestimate the importance of continuity in a team.

"Despite all the instruments we have, the driver is still the final link between the engineers and the data to be interpreted.

"You can replace one of them, but you need the other as a milestone, especially in a season of rule changes as 2017 will be.

"To lose him would have heavy consequences on the team."

But as the days have gone by further reports now have the Williams team considering to allow Valtteri to leave the team and join Mercedes in 2017. But a further mix to the discussions has the possibility of retiring Felipe Massa reversing his decision and return to the Williams team to allow the team to have an experienced driver join Stroll. This proposal is yet to be publically announced and given that the fact that Mercedes will not make any announcement regarding their drivers until early in January 2017 it is not likely that any announcement will be made by either party.

Deputy team principal Claire Williams has indicated to the BBC that the Williams team would release Valtteri "if an experienced, credible alternative was available". But the Williams team is also reluctant to hinder Valtteri making progress in his career.
For Massa even though he retired from Formula One he had made it clear that he did not want to retire from racing and was actively looking at other options for 2017. It could be said that Felipe would provide the necessary experience Williams requires next season, should he decide he wants to return for a 15th year. But despite the opportunity of Felipe remaining with the Williams team for 2017 his performances in 2016 certainly were not what the team and I would imagine himself had expected to see in 2016. Even Felipe had made it evident that he was at the end of his Formula One career and that it was time to move on.

For the Williams team Valtteri is one of their biggest assets as they prepare for the 2017 season and to see the team allow his to move to another team would be a very big decision for the Williams team. Should the team put his future driving aspirations ahead of those of the Williams team? With the team seeing their results drop away in 2016 only managing fifth in the Constructors Championship, not having a driver of Valtteri's calibre may see more of this in the future as the team copes with the learning year of Lance Stroll as well as the major technical challenges of the 2017 season.

But is any decision regarding Valtteri becoming more of a financial decision with the Williams team getting a reduction in the cost of their Mercedes engines. But is it the case that even with the arrival of Stroll and the backing that he has bought to the team such cost reductions still play a major role in any Williams team decision. If the Williams team allows Valtteri to move to Mercedes is it going to be a decision that they live to regret?
View a Printer Friendly version of this Story.
Williams 2017 driver line-up uncertain
Williams F1 (IP Logged)
17/12/2016 08:48
What do you think? You can have your say by posting below.
If you do not already have an account
Click here to Register
.
Sorry, only registered users may post in this forum.