Japanese GP: Williams Martini Grand Prix Preview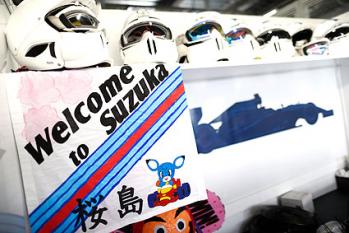 By Williams Martini Racing
October 3 2017
Coming off a double points scoring result in Malaysia the Williams Martini team will complete the third of their Asian series of races with the 2017 Japanese GP. The team has moved to the famous Suzuka circuit know for its series of sweeping curves as well as the famous 130R corner. The circuit requires power and downforce something the Williams team is hoping that they can bring to the weekend. For team drivers Felipe Massa and Lance Stroll the weekend will see Felipe return to a circuit that he has a vast amount of experience but for Lance it will be his first visit to this circuit.
Held at the legendary Suzuka circuit for a ninth consecutive year, the Japanese Grand Prix plays host to round 16 of this year's Formula One World Championship. Traditionally held towards the end of the season, the Japanese GP is often considered a title-deciding race, with the risk and reward much greater compared with races earlier in the year. Title hopes aside, Suzuka is made all-the-more exciting thanks to the overtaking opportunities the track presents, with a total of eighteen corners, and very little run-off area for the drivers to consider. It therefore comes as no surprise that so many F1 legends dub Suzuka as one of the most challenging circuits on the calendar. Williams has produced some exceptional results in Japan, winning in 1992, 1994 and 1996, with Damon Hill claiming both the race and Drivers' Championship at the latter. Last year, the team recorded a double-points finish at Suzuka, a result it hopes to match, if not improve, in 2017.
PADDY LOWE:
Japan is a fascinating country with some of the most enthusiastic fans that we see in the whole championship. Their commitment to the sport, the teams and the drivers that they follow is unparalleled, so we all enjoy the appreciation and interest that we get at this race. The circuit itself is one of the greatest race tracks on earth in my opinion. It has a long and significant history as one of the Formula One classics. It has a unique figure of eight layout with the track going underneath itself half way around. The track requires power, downforce and above all else, great skill from the drivers. It is one of the most difficult circuits for a driver to learn and master, especially the famous sequence of "esses" in sector one. This will play to Felipe's experience but we look forward to seeing how Lance faces the challenge of Suzuka for the first time in his F1 career.
FELIPE MASSA:
Suzuka is definitely one of the best tracks in the world and one where I really love racing. I think the car we have this year will be amazing there with the high downforce and the highspeed corners, so I am really looking forward to going there. Another great thing about being in Japan is the fans, who are some of the best we come across during the year.

LANCE STROLL:
I have heard so many great things about this track. All the drivers seem to love it and I am told the Japanese fans are also great. I am especially looking forward to Suzuka and spending a lot of time out in Asia. There have been some classic races there and let's hope this year is the same. I am a big fan of the food and I especially love sushi and sashimi.

Race Data
Friday:
Practice 1: 10:00 - 11:30
Practice 2: 14:00 - 15:30
Saturday:
Practice 3: 12:00 - 13:00
Qualifying: 15:00 – 16:00
Sunday: Race: 14:00