Re: F1 Memorabilia - Count Down to the 2015 Season (P.3)
Rosberg
16 February, 2015 21:14
Quote:

Duffer
The diffuser on that McLaren (beautiful car) looks like a cartoon. How huge. Looking forward to who comes up next... Number 26. We should try to guess. Do you have all numbers!down from 26?
I remember the McLaren MP4/5B diffuser was being described as a "bat-mobile" design by the media back in the 90s.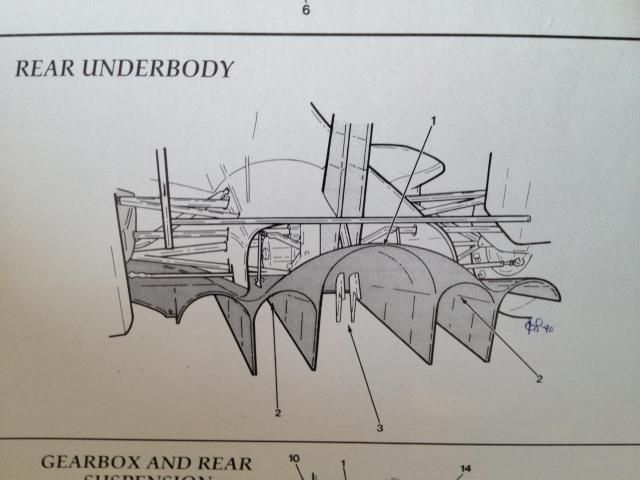 According to the Prix Edition magazine - The Rear Underbody of the MP4/5B (as pictured above):
#1. The underbody of the MP4/5B is longer than that of the MP4/5. Now it has 5 arches, with 4 vertical fins, giving 3 tunnels. The concept was introduced on last year's (1989) Leyton House March 891. The central tunnel sweeps upwards in a steep angle. This layout is only possible with a gearbox in front of the rear axle.
#2. The exhaust gases are fed out under the floor, in two tunnels.
#3. The underside of the underbody is completely smooth, only the hook for the garage jack disturbs the airflow.
---