here is another rare F1 book - it's released by the now defunct Super Aguri team after their demise in 2008. The book is in English and Japanese and has about 40 pages and large hardbound format. It's more like a photo album and all the photos are especially beautiful as a result of the large book.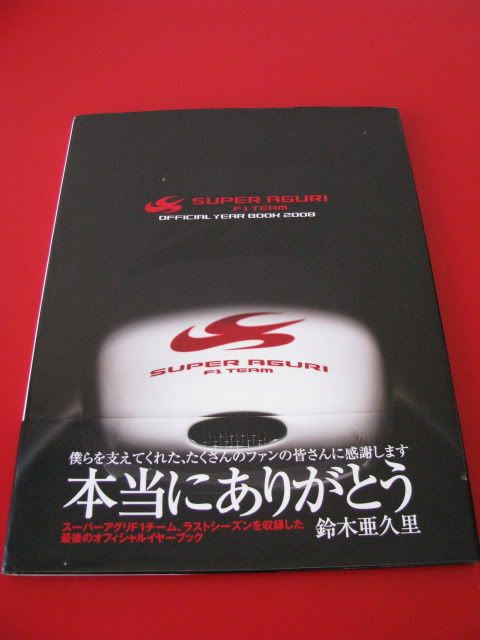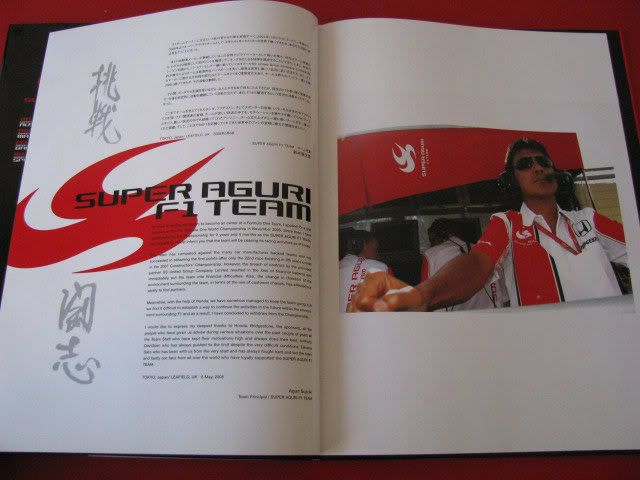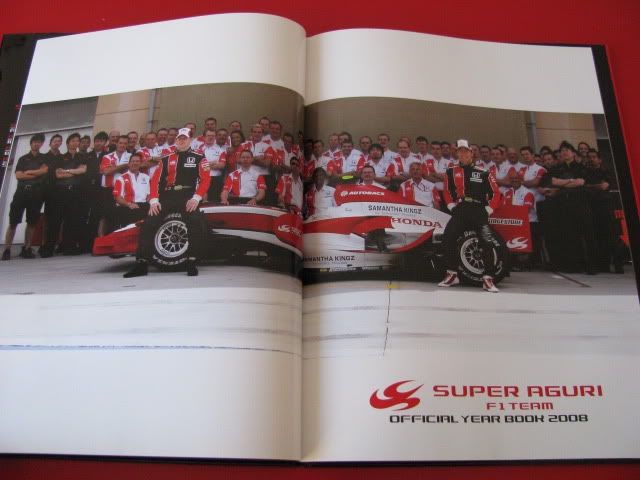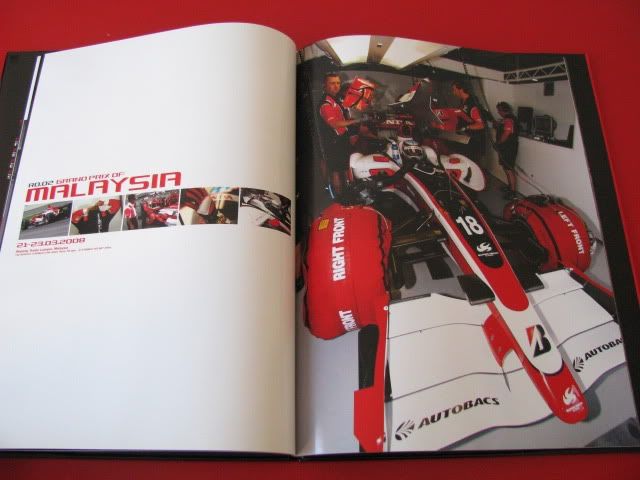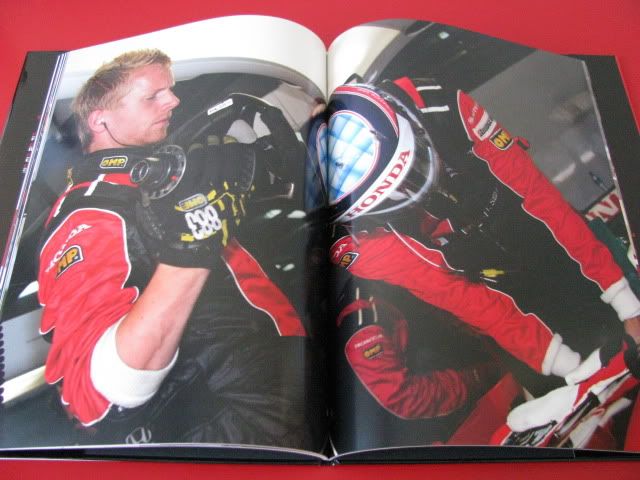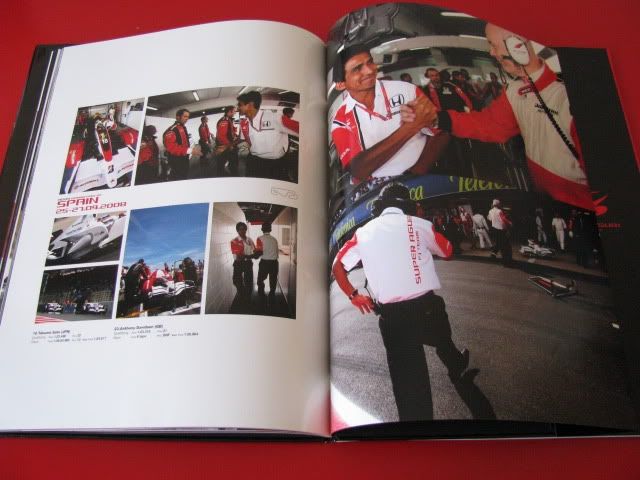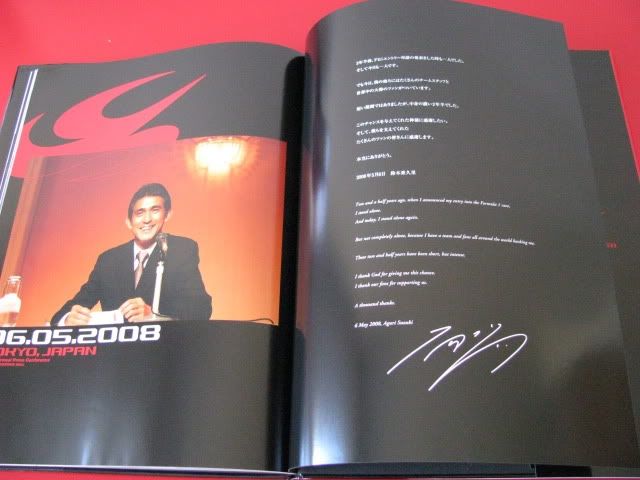 At the end of the book, just a few sentencses from Aguri Suzuki saying thank you to his supporters.
"Two and a half years ago, when I announced my entry into the Formula 1 race, I stood alone. and today, I stand alone again.
But not completely alone, becasue I have a team and fans all around the world backing me.
These two and half years have been short, but intense.
I thank God for giving me this chance. I thank our fans for supporting us.
A thousand thanks.
6 May 2008, Aguri Suzuki"
I found this book when i was travelling in Tokyo, I'd love to obtain a copy of their 2006 and 2007 yearbook but couldn't find it anywhere.
You may optionally give an explanation for why this post was reported, which will be sent to the moderators along with the report. This can help the moderator to understand why you reported the post.