To celebrate Nico's third successive pole position, it's time for a quick update of my F1 model collections: i've finished making the two 85 Lotus drivers' figures - Elio de Angelis & Ayrton Senna.
To make Elio's figure, it takes 3 different sets of decals i could find on the market
Again,i used the GF brand 1/20 figures - here i've sprayed a couple coat of primer first before i masked the figure and sprayed a couple coat of black paint.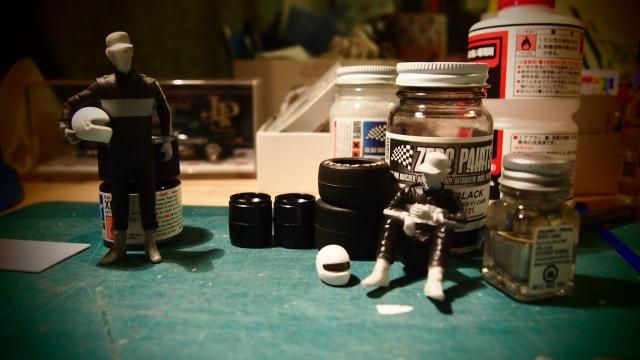 I've now brush painted the yellow lines/area of th figure and applied some decals. BTW, This is Elio's figure.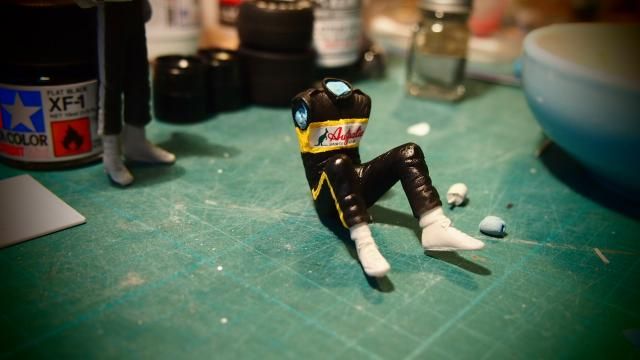 Elio is reading his race note
i've now painted the rest of the figure and helmet. Finished.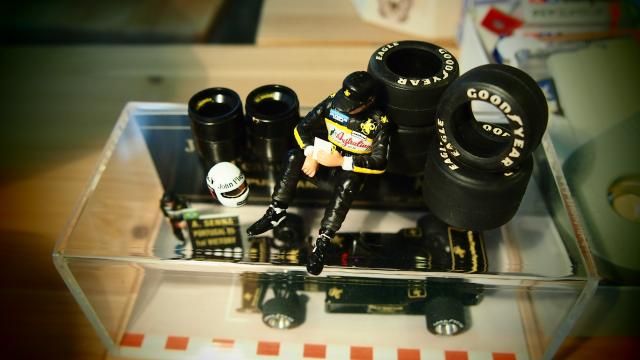 You may optionally give an explanation for why this post was reported, which will be sent to the moderators along with the report. This can help the moderator to understand why you reported the post.