Next up is Ayrton's figure and helmet
covered up the bottom part of the figure and prepared to spray the shoe colour (always try to spray instead of brush paint it as much as possilbe as the finish would be smoother)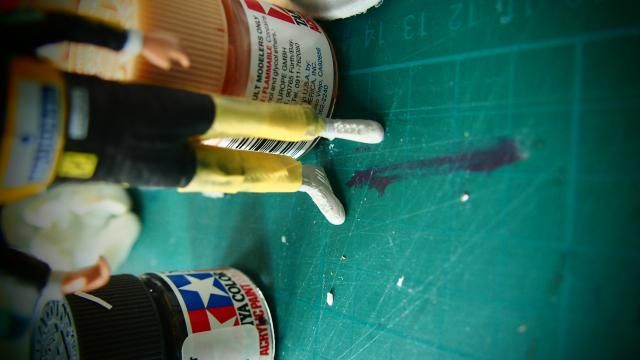 because i couldn't find a decal for the Nacional logo on Ayrton's cap, i decided to spray my own logo, by masking out the logo (with white as the base colour) and then sprayed a coat of blue.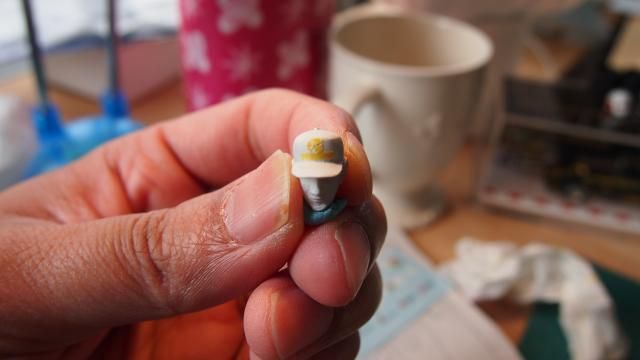 sprayed a couple coat of blue - I used the Zero paint blue colour (for the Williams FW11), and i like this tone of blue which is very similar to the cap's colour. The masking tape was yet to be removed to reveal the Nacional logo on the cap.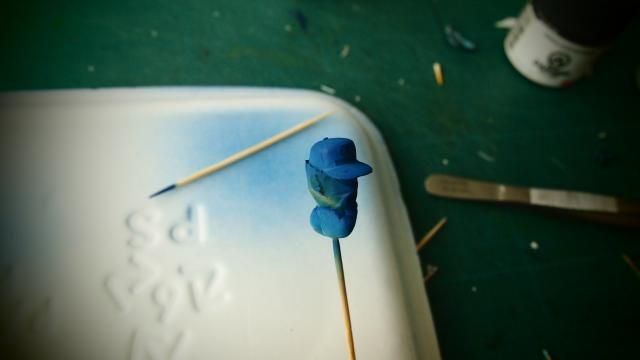 Here is the result
the side and back of the figure - with the face and hair painted.
this is the end result with the helmet painted and decal applied. Note that the yellow I used for the helmet i slighly lighter than the yellow on the overall as Ayrton's 1985 helmet was in a lighter tone.
I like it alot.
The two Lotus teammates are re-united.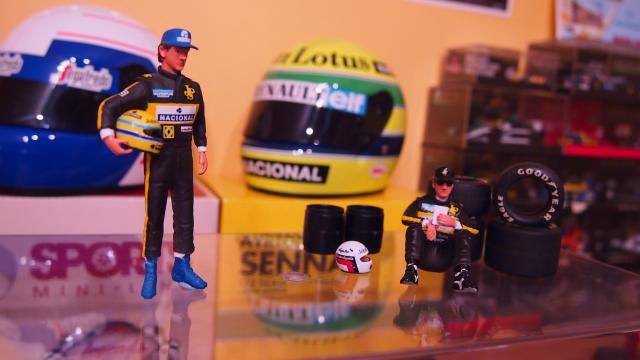 You may optionally give an explanation for why this post was reported, which will be sent to the moderators along with the report. This can help the moderator to understand why you reported the post.