ROKiT Williams Pre-season Testing Dave Robson Q&A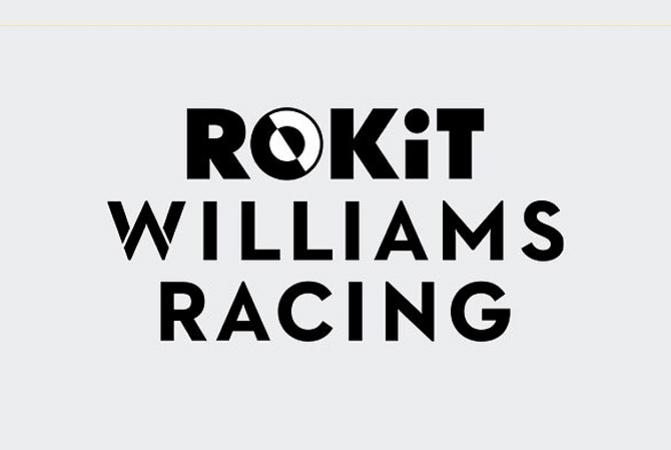 By Williams Racing
February 22 2020
ROKiT Williams Pre-season Testing Dave Robson Q&A
On the third day of week one of the 2020 pre-season testing ROKiT Williams Senior Race Engineer Dave Robson took the time to answer questions from the media.
Asked as to what happened with Nicholas's car today:

With Nicholas's car well the power unit engineers saw something in the data that they were not completely happy with in the data so they asked us to turn it off which we did. So we stopped it in the pit lane and we are just reviewing things. The car is going back together so it should be going back out later this afternoon.

Asked about the issues with working with a rookie driver like Nicholas:

Ah communications are not too bad and obviously with Nicholas we worked with him quite a lot last year both in the factory with the simulator and on the track so that side of it is not a big problem, the bigger difficult is losing some of that continuity and some of the operational things that he will have to get his head around when we go racing. So that's not ideal but its not a big problem and we can make it work and he may be an F1 rookie but he knows what he is doing and he has plenty of experience so its not a big problem.

Was asked about the regulations in regard to the changes that have been seen where the toe of the car could be changed while the car is in motion:

You certainly can't do it while the car is stationary in parc ferme because that would be changing the setup so I don't believe so. It's not something I have ever thought about wanting to do.

Was then asked about the legality of the Mercedes DAS system:

I don't know as I don't know what it actually does so I could not say.

Was asked about how things have been going overall:

Yeah it has gone well certainty the first day extremely good and a very productive day where we worked through our programme which was extremely good yesterday, a little bit of frustration around lunch time but it's all part of testing so not a big deal and here today I would rather be out on track right now but overall it's going pretty well. Much much better than twelve months ago which is good.

Comparing this years car to last years:

I think it is quite a lot better I think but obviously that the whole sport we are in is a race so that whilst we might be better than our car was back in December that probably doesn't mean that much if everyone else has moved on a lot so we have got to wait as always and see what happens in qualifying for the first few races. But yeah the drivers are happy and I think the conditions here are very favourable, the track seems in very good condition which probably makes probably makes comparison a little bit harder but yeah the car is promising.

Was asked about managing expectations:

Well I think not sort of consciously. We know we were a long way behind last year and it is impossible to predict where we are going to be at the start of the year so I think my job at the moment is to just do what we think is right to develop the car as quickly as we can over the coming year and where things shake out in Melbourne to some extent now is beyond our control. We are the mercy of what everyone else does so we won't know until the first few qualifying sessions are done how quick the car is relative to everybody else so I think until then we just worry about doing our programme and learning what we think we need to learn to develop the car.

Asked about how much a challenge it is to develop this years but staying focus about 2021:

Yeah it's a massive challenge, obviously it's a challenge everyone is the paddock faces all be it they have different resources to cope with that but yeah it's a huge challenge and right now it's hard to get your head around because this car is new we want to develop it, you really want to make the most of the season we've got particularly those at the track who go to the track every week we just want to race as hard as we can right here right now but you have got to think further ahead of that and it's difficult.

As to whether the Williams team has a separate team working on the 2021 car.

Yeah there is work going on one the 2021 car and there has been for quite a few months. The rules have still yet to be completely finalised so that complicates the way you want to allocate the resources so yeah there is a team of people working on it so things are very much under way.

Have you achieved all your internal targets:

Ummm not yet I don't think, I think it is too early to say.

Asked as to the situation with the cooling with last years car been quite open at the rear.

We probably had too much cooling available through out the last year and then there wasn't an easy way of closing it up and trading the cooling for the downforce so we have been able to do with a bit of a reset this year so things are much more tightly packaged this year and we think we have enogh cooling to see us through the season or at least we will know how to design the bits to cope with what we are likely to have and we have been able to trade that for performance.

Asked about the weakness with the last years car with the drag levels. Can it be improved on:

Again I think the drag levels is one of those odd things isn't it it's only high or low relative to everybody else and I suspect everyone else would have evolved their cars and I doubt that they would have been able to find cheap downforce so they would probably would have had to add drag as well. Racing Point maybe different because if they have adopted the low ride height or lower ride height philosophy that Mercedes appear to employ so that will be interesting to see we will see where we shake out, certainly in the last few days we haven't looked hugely slow but not quick either in the straight but I think we are there or there abouts.

As to whether the car is minimum weight:

You don't expect me to answer that surely ... it's lighter than last years car ... the weight limit this year is higher and I don't know if any other cars out there were on the weight limit last year they may well have not had been. It's been interesting watching as there has been a lot of pushing, the weight limit has only gone up because the teams have pushed and it's not been us so other people must have been over or very close to been over. So how much of a relative gain we have got we will have to wait and see but we are not unhappy with where we are this year.

As to whether the team is happy with the concept of the car:

The total car concept yeah absolutely.

If there was no budget constraints would you have changed concepts:

I don't know to be honest because we do have a budget constraint ... I suspect not as I say I think that last year was only worth the way it panned out if we were to carry on and really fully understand it which is hopefully what we have done this year so no I don't think we would.
View a Printer Friendly version of this Story.
ROKiT Williams Pre-season Testing Dave Robson Q&A
Discussion started by Williams F1 , 22/02/2020 02:41
Williams F1
22/02/2020 02:41
What do you think? You can have your say by posting below.
If you do not already have an account
Click here to Register
.
Sorry, only registered users may post in this forum.