Pirelli Barcelona 2020 Week One Test Review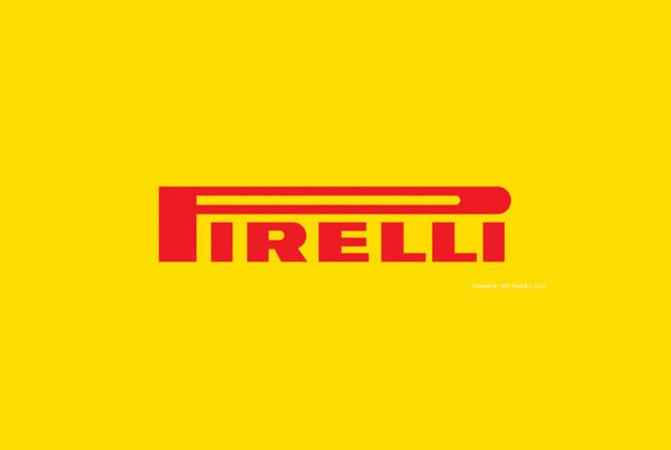 By Courtesy of Pirelli
February 22 2020
Pirelli Barcelona 2020 Week One Test Review
MARIO ISOLA - HEAD OF F1 AND CAR RACING
"We had good weather conditions and a low number of red flags, which enabled plenty of running, thanks also to an impressive level of reliability from all the cars. The fastest times were considerably faster than the equivalent first test last year, which shows the natural evolution of the cars, as the tyres are the same this year. This means there is one less unknown quantity for the teams to deal with as they dial themselves into their new cars. Everything went as expected from our side apart from some abrasion in the cool conditions of the morning, which is normal under those circumstances. As always, it is hard to read a lot into the comparative lap times: every team is testing with different car specifications, fuel loads, set-ups and tyre compounds. The characteristics of Barcelona suit the harder end of the P Zero range, also because of the increased roughness now due to the natural ageing of the relatively new asphalt. As a result, there was not that much running with the softest compounds. Because there are fewer test days compared to last year, we've also seen longer runs with more intense programmes than previous seasons, which additionally influenced tyre choice."
BEST TIMES AND COMPOUNDS
OVERALL – FEBRUARY 19–21
DRIVER		TEAM		TIME	  	COMPOUND
Bottas		Mercedes	1m15.732s 	(D3) C5
Hamilton	Mercedes	1m16.516s 	(D3) C5
Raikkonen	Alfa Romeo	1m17.091s 	(D2) C5
Ocon		Renault		1m17.102s 	(D3) (C4)
Stroll		Racing Point	1m17.338s 	(D3) (C4)
Perez		Racing Point	1m17.347s 	(D2) (C3)
Kvyat		AlphaTauri	1m17.427s 	(D3) (C4)
Giovinazzi	Alfa Romeo	1m17.469s 	(D3) C5
Verstappen	Red Bull	1m17.516s 	(D1) (C3)
Ricciardo	Renault		1m17.574s 	(D3) (C4)
Gasly		AlphaTauri	1m17.783s 	(D3) (C4)
Sainz		McLaren		1m17.842s 	(D1) (C3)
Albon		Red Bull	1m17.912s 	(D2) (C2)
Vettel		Ferrari		1m18.154s 	(D2) (C4)
Russell		Williams	1m18.168s 	(D1) (C3)
Leclerc		Ferrari		1m18.289s 	(D1) (C3)
Grosjean	Haas		1m18.380s 	(D3) (C3)
Latifi		Williams	1m18.382s 	(D1) (C3)
Kubica		Alfa Romeo	1m18.386s 	(D1) (C3)
Norris		McLaren		1m18.454s 	(D3) (C3)
Magnussen	Haas		1m18.466s 	(D1) (C3)

DAY 1 – FEBRUARY 19
DRIVER		TEAM		TIME	  	COMPOUND
Hamilton	Mercedes	1m16.976s	(C2)
Bottas		Mercedes	1m17.313s	(C3)
Perez		Racing Point	1m17.375s	(C3)
Verstappen	Red Bull	1m17.516s	(C3)
Kvyat		AlphaTauri	1m17.698s	(C3)
Sainz		McLaren		1m17.842s	(C3)
Ricciardo	Renault		1m17.873s	(C2)
Ocon		Renault		1m18.004s	(C3)
Russell		Williams	1m18.168s	(C3)
Stroll		Racing Point	1m18.282s	(C2)
Leclerc		Ferrari		1m18.289s	(C3)
Latifi		Williams	1m18.382s	(C3)
Kubica		Alfa Romeo	1m18.386s	(C3)
Magnussen	Haas		1m18.466s	(C3)
Giovinazzi	Alfa Romeo	1m20.096s	(C3)

DAY 2 – FEBRUARY 20
DRIVER		TEAM		TIME	   	COMPOUND
Raikkonen	Alfa Romeo	1m17.091s	C5
Perez		Racing Point	1m17.347s	(C3)
Ricciardo	Renault		1m17.749s	(C3)
Albon		Red Bull	1m17.912s	(C2)
Gasly		AlphaTauri	1m18.121s	(C2)
Vettel		Ferrari		1m18.154s	(C4)
Russell		Williams	1m18.266s	(C3)
Leclerc		Ferrari		1m18.335s	(C3)
Hamilton	Mercedes	1m18.387s	C1
Norris		McLaren		1m18.474s	(C3)
Grosjean	Haas		1m18.496s	(C3)
Ocon		Renault		1m18.557s	(C2)
Bottas		Mercedes	1m19.307s	(C2)

DAY 3 – FEBRUARY 21
DRIVER		TEAM		TIME		COMPOUND
Bottas		Mercedes	1m15.732s	C5
Hamilton	Mercedes	1m16.516s	C5
Ocon		Renault		1m17.102s	(C4)
Stroll		Racing Point	1m17.338s	(C4)
Kvyat		AlphaTauri	1m17.427s	(C4)
Giovinazzi	Alfa Romeo	1m17.469s	C5
Ricciardo	Renault		1m17.574s	(C4)
Verstappen	Red Bull	1m17.636s	(C2)
Gasly		AlphaTauri	1m17.783s	(C4)
Albon		Red Bull	1m18.154s	(C2)
Sainz		McLaren		1m18.274s	(C2)
Grosjean	Haas		1m18.380s	(C3)
Vettel		Ferrari		1m18.384s	(C3)
Norris		McLaren		1m18.454s	(C3)
Latifi		Williams	1m19.004s	(C3)
Magnussen	Haas		1m19.709s	(C2)
View a Printer Friendly version of this Story.
Pirelli Barcelona 2020 Week One Test Review
Discussion started by Williams F1 , 22/02/2020 02:59
Williams F1
22/02/2020 02:59
What do you think? You can have your say by posting below.
If you do not already have an account
Click here to Register
.
Sorry, only registered users may post in this forum.