ROKiT Williams Pre-season Week 2 Testing Claire Williams Q&A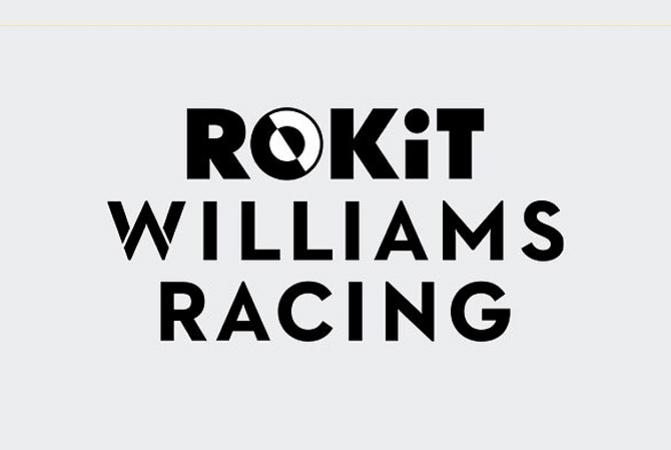 By Andrew Hooper
February 27 2020
ROKiT Williams Pre-season Week 2 Testing Claire Williams Q&A
On the first day of week two of the 2020 pre-season testing ROKiT Williams Deputy Team Principal Claire Williams took the time to answer further questions from the media.
"You still smiling?

We had a few issues since we last spoke. We have had some engine problems which have been a little frustrating. We're on our third engine issue now, which has obviously cost us quite a lot of track time, which is unfortunate.

I suppose it is what can happen in testing, and at least it's not our issue that something has gone wrong with the car. Apart from that, it's gone well. We're covering the run programme as we can with the limited mileage that we've got. So I would be happier if we had some more miles under our belt I suppose.

Do you have to change the engine each time?

Twice we have had to change the engine.

Engine issues can be caused by an engine issue, and installation issue or even a heating issue so what is the cause of this?

The cause of the one today was an oil system issue.

So its on the Mercedes side not yours?

On the Mercedes side.

So have all of them been oil?

No there were some other issues last week, the one of Friday they are still investigating so you should talk to them (as in HPP) about that as I don't think they have found the problem with that and I think there was an issue with the MGUH on the Thursday night one.

I think you had a sensors issue at some stage?

There was a sensor issue on Friday morning that obviously was our issue. That put us off the track for probably half an hour, something like that. That's the only issue that we've had.

The atmosphere is still quite upbeat after a strong start last week?

Yes its still good. I think everyone's a little frustrated because as we have got six days running you have got a very full programme to get through and when you lose the number of kilometres that we have lost it is frustrating because it means you can't prepare as best as you would like to ahead of going to Melbourne and you have to sacrifice certain parts of your programme in favour of others. Obviously we wanted to do the full programme but it is what it is and we just have to get on with it and just hope we do not have any further issues in the next two days and we can get in as many laps in with George and Nicholas on Thursday and Friday to set us up in the best possible way for Melbourne.

In regard to the coronavirus threat does it change anything in regard to the preparation for the first races of the season?

I think it is obviously a serious issue that probably all businesses are dealing with at the moment and F1 is a global sport that travels far and wide it is something that we are monitoring on a day by day basis. Now I think its got to that point where we are looking at all the advices coming out of the relevant authorities and that advice is changing day by day so its a work in progress at the moment. But there are certainly issues that we are facing in regard to travelling to Melbourne, what happens with Vietnam, travel to Bahrain etc so I think it is a challenge to everybody.

Have there been any meetings between team bosses and F1 personnel?

Not yet.

Asked about what happens if there are a few cancellations that affects Liberty's income and the team are on a percentage of that could it make very critical for Williams going forward as that is a substantial part of your income:

I think it depends on how many races it effects obviously at the moment it affects China for for the income that this would bring in it is manageable .... but if we were to lose more races then it becomes an issue for all the teams up and down the paddock.

What is you view on testing too much too little?

I think we have too little. I understand it from a cost control point perspective but when you only have six days of pre-season testing and when you have to do all that you need to do going into the first few races of the year its not enough. You might expect us as a team to be on the other side of the fence as its cheaper but its not at the end of the day and regardless of any issues that we had faced this year or last year we would be in favour of having more days of pre-season testing, not a lot but two or three more days would be helpful because you are always going to get some mitigating factors that are going to take you off the circuit whether its your own car issues or engine issues or even the weather where we had snow here two or three years ago. I think that not having enough days for testing limits the amount of time for young drivers and I think this is a limiting factor in the sport certainly for a team like ours that enjoys nurturing young talent and we have very limited opportunity to put young talent in the race car so if you can't put them in the race cars how can you evaluate them thereby creating a scenario where it is very difficult to bring new talent into Formula One.

On what part have you made the most progression?

I think there are probably two key areas. So from a planning perspective we have absolutely made huge progress from where we were going into 2019. I think that is evident for everybody to see by just the fact that we got the car out on time on Day one and that was a big change for us that took quite a lot, you know the implementation of a full and comprehensive planning function at Williams and also a big change in our operation as a team and how we go about mapping capacity, understanding what capacity we have got, understanding what lead times. And certainly one of the biggest difference was in the build quality because it has changed dramatically from this time last year and that has been really great to see bringing a car that is in really good shape, that come out of the box to a very high standard of which we should be proud of. These have been the two biggest changes. But then to have seen the whole team to do a really great job to pull together to galvanise as going through major transformation can be difficult for people but everyone at Williams has embraced it.
View a Printer Friendly version of this Story.
ROKiT Williams Pre-season Week 2 Testing Claire Williams Q&A
Discussion started by Williams F1 , 27/02/2020 04:53
Williams F1
27/02/2020 04:53
What do you think? You can have your say by posting below.
If you do not already have an account
Click here to Register
.
Sorry, only registered users may post in this forum.