For Sure Championship: Alguersuari makes his mark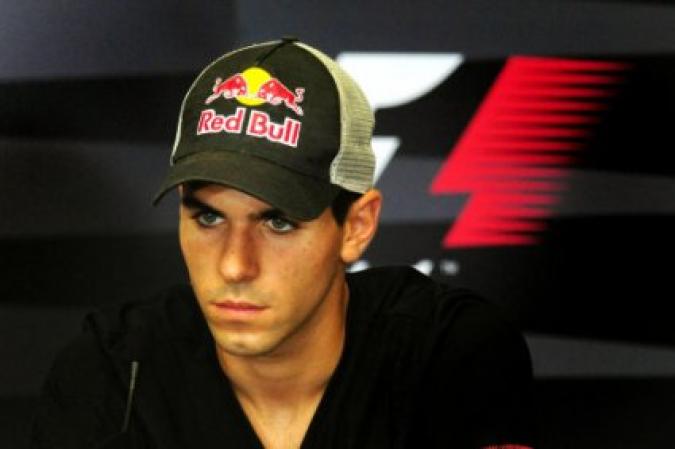 By Phil Huff
August 25 2009
As we move in to the final third of the RealBrawnGP.com For Sure World Championship, the chase for the trophy is hotting up, with new boy Jaime Alguersuari mounting a strong challenge to leaders Felipe Massa and Jenson Button.
Alguersuari made a great start in Hungary, using the mandated phrase 'for sure' no less than four times in his first F1 press conference, but faded slightly in Valencia, dropping back to just one usage, and a For Sure score therefore of 2.50.
RealBrawnGP.com readers can use code AVFT for a 10% discount. Min £40 spend.
This keeps him close to the top, though, with Felipe Massa still holding on to fist place with a score of 3.00, ahead of Jenson Button on 2.76. Special mention has to be made of Button who has dropped back slightly in recent races, failing to recapture the glory of the Monaco qualifying press conference where he said 'for sure' a stunning eight times.
Lewis Hamilton surprised us all by regaining his earlier form in the last two races, getting the required wording in seven times over the Hungarian and European GP weekends. However, a couple of conferences without the phrase means he's actually dropped back slightly, dropping from 2.25 down to 2.00.
Luca Badoer, standing in for an injured Felipe Massa, must be disappointed with his performance, scoring no points at all during his pre-race press conference. Likewise, Heikki Kovalainen, whilst not getting the same opportunities as team mate Hamilton, is failing to make as much as he can from the chances provided.
"A dip in performance from all drivers between Turkey and Germany was worrying," said F1 language consultant Elaine Conedoff, "but getting Button back in the conferences for Hungary seemed to revitalise the field. They know what they're up against!"
F1's language standards adjudicator, Major Nameup, is less impressed with results of late. "We were encouraged by the dip during the early summer months, but Jenson Button continues to undermine our efforts to outlaw the use of the words 'for' and 'sure' when placed together unnecessarily in a sentence, and is very nearly at the limit for the season. A penalty looks increasingly likely. At the end of the day, I go home."
RealBrawnGP.com For Sure World Championship 2009

Pos
Driver
Team
Events
For Sure
FS/Ev*
1
Massa
Ferrari
3
9
3.00
2
Button
Brawn GP
17
47
2.76
3
Alguersuari
Toro Rosso
2
5
2.50
4
Hamilton
McLaren
8
16
2.00
5
Bourdais
Toro Rosso
2
3
1.50
6
Alonso
Renault
5
7
1.40
7
Piquet
Renault
1
1
1.00
8
Raikkonen
Ferrari
7
5
0.71
9
Heidfeld
BMW Sauber
3
2
0.67
10
Vettel
Red Bull
17
9
0.53
11
Sutil
Force India
2
1
0.50
-
Buemi
Toro Rosso
2
1
0.50
13
Webber
Red Bull
13
6
0.46
14
Barrichello
Brawn GP
13
5
0.38
15
Rosberg
Williams
3
1
0.33
16
Kubica
BMW Sauber
4
1
0.25
17
Trulli
Toyota
5
1
0.00
18
Nakajima
Williams
1
0
0.00
-
Fisichella
force India
1
0
0.00
-
Badoer
Ferrari
1
0
0.00
21
Kovalainen
McLaren
3
0
0.00
22
Glock
Toyota
4
0
0.00
23
Grosjean
Renault
-
-
0.00
* The RealBrawnGP.com For Sure World Championship monitors the official FIA press conferences. The Thursday, Friday, Qualifying and Race conferences from each Grand Prix weekend are counted, but only for driver appearances. An 'event' is defined as one such press conference, and the total usage of 'for sure' over the season will be divided by the total number of events a driver has participated in to produce a For Sure per Event figure. In the event of a draw, the driver with the least 'events' will take the lead, they having been given fewer opportunities to use the vital phrase.