Schumacher to be number 3 at Mercedes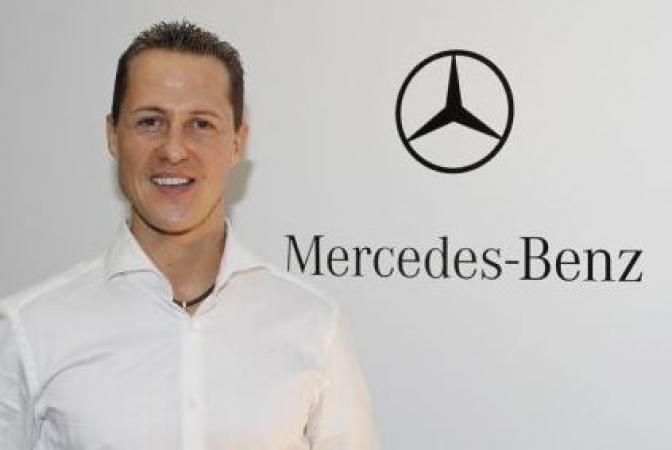 By Pitpass.com
January 20 2010
Michael Schumacher has asked his team for permission to change race numbers with teammate Nico Rosberg citing superstition as the reason.
Currently, the seven-time champion is due to drive a Mercedes bearing the number 4 while teammate Rosberg will wear the number 3 on his nose and flanks.
While the move would also need the approval of the FIA, Schumacher insists that his request has nothing to do with status but everything to do with Lady Luck and superstition.
"Ross knows that I prefer to have odd race numbers," he told Bild.
While Schumacher did sport the number 1 for much of his F1 career he also sported 19 and 5 at Benetton, and 3 and 5 at Ferrari, however, on his debut with Jordan at Spa Francorchamps in 1991 his car sported the number 32. Then again, it didn't complete the first lap.
Meanwhile, on his own website, Schumacher was keen to allay any lingering fears regarding his neck. "The after-effects of that accident are long gone," he said, "that's why I was sure that the neck would not cause any problems. This was one year ago, that's over. Now, I am practising since December physically, very carefully and feel extremely fresh and fit.
"That was one of the reasons why I felt so good in the car in Jerez," he added. "But then, Formula 1 is another thing, the g-forces are higher, that's not really comparable. That is why I look forward so much to testing in February. Only then will the old feeling be completely back. I can't wait to be back there."
Asked why he has decided to agree a three year deal with Mercedes, the German, who was 41 earlier this month, replied: "Because we want to achieve something together. The team we have here is pretty unique - with Ross and his world championship winning team, with the know-how of Mercedes, with the best engine at the moment... and we want to use that. We have a clear aim: we want to win the championships. That's what we will fight for from the beginning. That is my personal standard too."