Jenny Tinmouth to race at the 2009 Isle of Man TT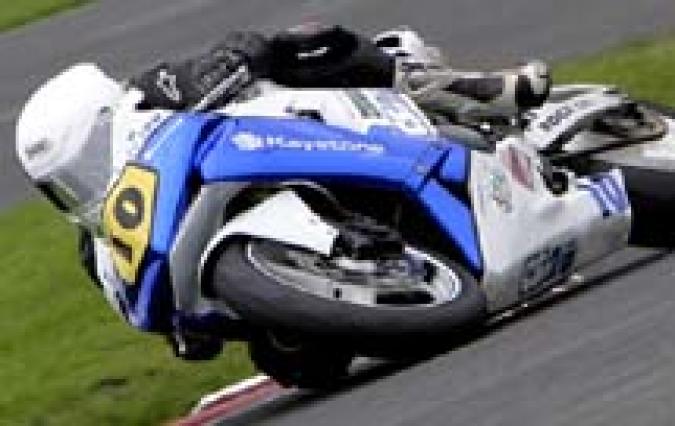 © Raceline Photography
By blue2bikes
February 16 2009
Ellesmere Port's flying lady Jenny Tinmouth adds yet another first to her racing career. Jenny has just announced that her intention is to make her début entry at the 2009 Isle of Man TT road races, aboard her 600cc Honda CBR600RR machine.
Jenny climbed through the ranks of the British scene aboard a Honda 125cc machine, and then continued with a very successful 2008 British Supersport Cup series campaign aboard her Honda CBR600RR, finishing in a more than respectable seventh place in her rookie year in the Supersport series. She will contest the two Relentless Supersport TT races and the Royal London 360 Superstock race on the Mountain Course.
A delighted Jenny said, "I have always been a big fan of the TT and, having spent some time there last year, I was taken around the track by Rider Liaison Officers Richard Quayle and Johnny Barton. In the car with us was Sean Emmett, and it was great to stop at strategic places along the mountain course and take in the advice of Richard Quayle on where to brake and lean your machine into the many differing corners. I will certainly be going back prior to the races and familiarise myself with the course - there's certainly some local riders that will have a target on their backs for me to aim for.
"When I announced I was going to compete at the TT, none other than the legend himself John McGuinness called me. I was absolutely over the moon, and hopefully I can get time to talk to John and get some advice from his vast experience."
Jenny also agreed that she will be the Ambassador for the Wrexham Charity riders The One Way Round team, who have already completed a ride around the coast of Britain during 2008, and are riding around the coast of France in 2009 collecting donations in aid of The Saint John Ambulance.