WSB kicks off with a Ducati double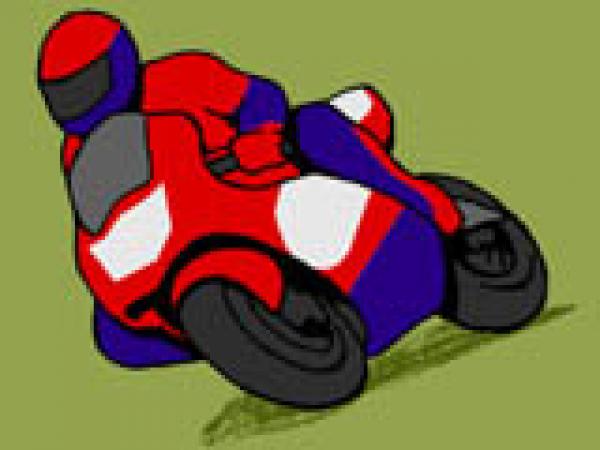 Fila Ducati first
By Dan Moakes
April 10 2004
The first round of the World Superbike championship was held at the Valência circuit in Spain, and it was no surprise to see Ducati's works riders leading the qualifying charge. But the races did not go entirely to plan for the Fila-backed duo of Laconi and Toseland.
The 2004 title favourites came to the first race with some highly promising lap times behind them in testing, and with Régis Laconi seemingly holding the upper hand over team-mate James Toseland. Sure enough, the Frenchman proved his point in qualifying, taking the second pole position of his WSB career, and with a handy margin. Toseland's 999 F04 was second, with Leon Haslam's ex-works machine also on the front row. However, the Renegade team rider was separated from his countryman by the Honda FireBlade of Chris Vermeulen.
The reigning World Supersport champion, it was Vermeulen's début race in the series, and the same was true of his 1000cc machine and the Ten Kate team. Row two was filled by Ducatis, with Steve Martin (DFX) heading Noriyuki Haga (Renegade), Garry McCoy (Caracchi) and Marco Borciani (also DFX). Sergio Fuertes' MIR Suzuki was ninth, and the Petronas machines of Chris Walker and Troy Corser were split by eleventh-placed Lucio Pedercini's Ducati.
A troubled Frankie Chili had placed his PSG-1 Ducati only thirteenth, following a crash on the 999 machine that had injured his throttle hand. For the race he opted for the more familiar 998 he had campaigned in 2003. Chili was ahead of Gianluca Nannelli, Mauro Sanchini, Piergiorgio Bontempi, Ivan Clementi, Warwick Nowland, Horst Saiger, Alessio Velini, Jiri Mrkyvka and Miguel Praia, on a mix of machinery.
Race one began with some dramatic action, due to a damp and slippery track surface. To begin with, Laconi took the lead, from Haslam, Vermeulen, Haga and Toseland. However, chaos broke out as early as the second corner, with Laconi's machine going down in the path of the pursuing field. He had also fallen on the grid sighting lap. When the leading riders had picked their way through the gaps, Toseland was leading from Haga and Fuertes - the Spaniard up six places. Haslam was now fourth, but coming under pressure from Vermeulen.
Positions shuffled further on the first lap, as both Corser and Walker moved up at the expense of Haslam and Vermeulen. Toseland crossed the line in front, but was quickly demoted by local man Fuertes, on the ex-Rizla Suzuki GSX-R. James was soon fighting his way back past Haga, who had gone through into P2, while Corser had moved up to join this battling trio. The Australian was in determined mood, passing Haga on the straight and then attacking Toseland around the outside for a left-hander.
Unfortunately, there wasn't enough room and the pair almost touched. Troy had to sit up and ran straight off the track, going down in the gravel. With light rain now falling, the battle up front continued to rage. Haga moved back into second, but then seemed to suddenly drop back, slotting into fifth before losing out progressively to Walker, Martin and Vermeulen. In fact, Noriyuki only lasted five laps, because his gear change selector wasn't working properly.
Toseland now took the opportunity to slip past Fuertes on the inside, and he proceeded to make the decisive break at this stage, improving the fastest lap as he went. In no time, James had disappeared down the road, with his lead stretching to 10.2s and on past 11.7s to 14s at half distance. He looked fully in control at this stage. Behind, a slightly surpising order saw Fuertes now pursued by Nannelli, who had brought his Pedercini 998 through from fourteenth in the tricky conditions.
Whilst Haga was going backwards, the group behind Nannelli consisted of Walker, Martin, the place swapping pair of Vermeulen and Borciani, Haslam, Chili, McCoy, Sanchini and Praia. The track was wet at this point, and changes were coming thick and fast. Walker and Martin attacked Nannelli, with the Australian moving through on first Walker, then both Nannelli and Fuertes. The last part of this move took Steve too wide, and Sergio regained second straight away.
Martin took over in P2, and now Walker went inside Fuertes, with Nannelli following him through. Then Walker went wide, gifting the Italian his place again. By now, Martin had got clear of this battle, but Nannelli, Walker and Fuertes soon had a charging Frankie Chili to worry about. Sure enough, Chili passed the Suzuki rider at turn one, and Walker was his next victim. He then went by Nannelli on the straight, and began to claw back the gap to Martin ahead.
With half the race remaining, conditions improved somewhat. As the skies brightened, the circuit started to dry out again. Toseland was still lapping rapidly, but his fastest lap was improved on by Walker as he disposed of Nannelli and chased after Chili. Frankie, meanwhile, was now pushing Martin for a way through. At this stage, Clementi's Kawasaki ZX-10RR went down, Bontempi was lapped on the Suzuki, and Vermeulen took his Honda into the pit for some quick work before rejoining.
In the closing stages, Martin and Chili began to charge down Toseland's lead, bringing it down initially to 9.5s. Martin's pace took him clear of Chili, who had been caught by Walker, and the next runners were Nannelli, Borciani, Haslam and McCoy. With seven laps to go, Chili set the fastest lap as he pulled clear of the pursuing FP1, and meanwhile Martin was bringing the lead gap down from 8.5 to 6.3s.
With a couple of fastest laps, Chili was right with Martin again, and he drafted past to take the inside line at turn one. Before long Toseland's lead over the Italian was down to just four seconds, whilst Martin was unable to go with the PSG machine. Unfortunately, with only two laps remaining, Martin's 999 started smoking dramatically. Within sight of his first podium visit, the Australian was out.
Up front, Chili continued to fly and had the lead down to under 3.5s. When it mattered, though, Toseland was able to respond, and he took the flag for his second career victory by 4.7s. In his 218th WSB race, Chili reached the podium for the 53rd time, and Walker came home third, the best result so far for Carl Fogarty's team. The remaining points went to Borciani, Haslam, Nannelli, McCoy, Fuertes, Saiger, Mrkyvka, Nowland, Vermeulen, Praia, Sanchini and Bontempi.
In race two, conditions stayed dry, and the amount of action was correspondingly reduced. But it certainly wasn't a dull affair. The start saw the front of Vermeulen's Honda kick up, and the other front row men left him behind. Haslam took the lead, from Laconi, Toseland, Haga and McCoy, but soon the pole sitter was falling back into the field. Only a few moments into the race Laconi had pulled up with technical problems, leaving him with no points from the weekend, and no racing laps completed.
The lead was now disputed by the Renegade Ducati pair of Haslam and Haga. The Japanese rider took over from his young team-mate, with Toseland also passing Leon at turn one. Behind came McCoy and Martin, and then there was a small gap to Walker and Chili. Before long, Haga had opened a slight margin over Toseland, with the gap behind the Englishman growing significantly in quick order. Further back, Chili passed Walker for sixth, and they were followed by Borciani, Sanchini, Corser, Fuertes, Vermeulen, Bontempi, Velini and Nowland.
Haga set the fastest lap, but Toseland improved on this as the pair made their getaway. Meanwhile, Chili was once again chasing up onto the tail of the second group, dropping Walker and the rest in the process. Also losing out at this stage were Corser, passed by Fuertes; and Nowland, passed by Clementi. Vermeulen was on the move, though, moving through to ninth and putting pressure on Walker and Borciani.
At this stage, Garry McCoy began to suffer the attentions of countryman Martin, who demoted the GP winner to fifth. Then Chili loomed up behind McCoy and went on the attack. Garry treated the crowd to one of his trademark rear end slides as he defended his position at turn one, but Frankie made it by. McCoy's next sparring partner was Vermeulen, who eventually liberated the Ducati man of P6.
Haga's position was getting more secure, as he improved on the fastest lap a couple of times, and pushed his lead up to a couple of seconds. Toseland was well clear of Haslam, but wasn't looking likely to challenge the leader. However, that might have changed with two laps left, as Haga had a major wobble when coming up to lap Praia. Although he lost half of his three second lead, Noriyuki kept it together and went on to win for the first time since the 2000 season.
Toseland was a comfortable second, but Haslam missed out on finishing third. Having just been passed by Martin, Leon managed to run straight on, across a gravel trap, and only rejoined after a significant delay. He was now tenth, but kept on the move and regained a further place by the finish. Once again Chili was on Martin's case in the closing laps, but this time the Australian held on and made it to a well deserved podium result. Behind Chili, Vermeulen and McCoy came Walker, Borciani, Haslam, Sanchini, Corser, Fuertes, Pedercini, Clementi and Saiger.
As ever, Ducati had dominated the top six finishers in both races, but a third for Foggy Petronas and a fifth for Honda were highly creditable performances. The Fila and Renegade Ducati teams are looking like the pace setters for 2004, unsurprisingly, and it was a mature performance from James Toseland. Régis Laconi, however, has already given away a significant points lead to his team-mate.
Standings after two races: Toseland 45; Chili 33; Walker and Haga 25; Borciani 21; McCoy 19; Haslam 18, Martin 16; Vermeulen 15; Fuertes 12; Nannelli 10.