WSBK wins for Régis Laconi and Garry McCoy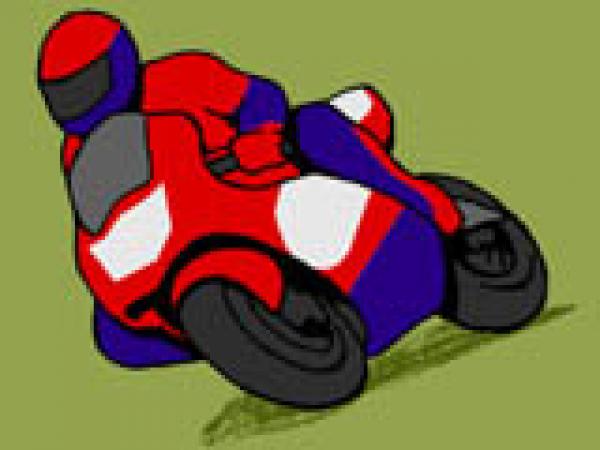 Mixed day for Fila
By Dan Moakes
April 10 2004
Former 500cc GP team-mates Régis Laconi and Garry McCoy racked up a win apiece in the Australian round of World Superbikes 2004. For the Frenchman, it was a case of up one minute, down the next. And local favourite McCoy almost couldn't believe his luck. A home win was good news for the crowd.
Qualifying saw Laconi take his works Ducati to its second consecutive pole position, again by a significant margin. This time, his closest rival was Chris Vermeulen on the Honda FireBlade - first of four well placed Australians at home - with four more Ducati men filling places three to six. Of these, Laconi's team-mate James Toseland was last, beaten by Steve Martin (DFX) and the Renegade pair of Leon Haslam and Noriyuki Haga. Troy Corser's FP1 was seventh, from the Ducatis of Garry McCoy (Xerox), Marco Borciani (DFX) and Frankie Chili (PSG-1).
The start for race one went in Haslam's favour, as he took the lead ahead of Laconi, Toseland, Martin and Haga. But the 20-year-old Englishman rapidly ran out of luck, as his 999 RS machine spectacularly gave up the ghost on lap one. Haslam gave it an exasperated thump, but his race was done. This left the 999 F04s of Laconi and Toseland in front, with James soon moving in front of his French colleague. Behind, the pack resolved itself with Martin third, from Haga, Chris Walker, Chili, the slow starting Vermeulen, Corser, McCoy, Borciani, Lucio Pedercini, Mauro Sanchini, Gianluca Nannelli and Piergiorgio Bontempi.
It wasn't long before the Fila-backed leading pair had pulled a gap over the pursuing bunch, and Laconi retook the lead from Toseland by passing on the inside for a right-hand bend. He then began to ease clear of his younger team-mate, building an unsurmountable margin that went up to over seven seconds by the finish. Once clear, he was never really challenged. And this left Toseland to squabble over second with the best of the rest, as he began to struggle somewhat. It was clear that something wasn't quite right, as James was frequently seen smoking his rear tyre as he cornered.
To begin with, Martin, Vermeulen and McCoy had moved clear of Haga and the others, the Japanese rider seemingly in trouble as he drifted backwards into range of Borciani. The men ahead of him started to space out, but then Martin began closing in on Toseland until he was able to put him under pressure. The local man was soon on the attack, and he went past by going tight to the inside for a right-hander. It looked like he might stretch away, but Toseland repeated Martin's move a lap later, to regain second. They changed places twice more, on a fast bend and then into turn one, but all this action allowed Vermeulen to join the group.
Now Martin drafted Toseland along the straight, going through into turn one, and Vermeulen went inside the Fila machine at a left-hander and began to attack his countryman. With five laps left, McCoy was catching fourth man Toseland, making it three Aussies in the top five. The gaps between the four of them ebbed and flowed in the final stages, with Vermeulen looking threatening and McCoy sliding his 999 in time honoured fashion.
On the final lap it was the Honda rider on the move, as Vermeulen went around Martin in a left-hander, going inside and through at the following right. Toseland was able to follow him past, and then McCoy also attacked the DFX man. Steve held Garry behind, and made another attempt to re-pass Toseland, but they crossed the line in the order Vermeulen, Toseland, Martin and McCoy, all in rapid succession. Sanchini brought the ZX-10RR Kawasaki home sixth, having found his way past Walker (tenth), Chili (ninth), Haga (eighth) and Borciani (seventh). As well as Haga, Corser had also gone backwards on the Petronas triple.
Laconi recorded his second WSB race win, and Toseland cited problems with grip for his inability to match the French rider. All of which put Laconi 36 points behind his team-mate, 25 to 61. There were, of course, seven riders in between this pair, with Chili in the best position on 40.
Race two was much less predictable from the point of view of the top Ducati men. It started with four of the Italian machines leading the way, as Laconi was first, from the fast starting McCoy (second), Toseland (fourth) and Martin (fifth). These runners were split by the impressive Vermeulen, third on the new Honda. Behind, Haga quickly moved from ninth to sixth, at the expense of Haslam and the Petronas pair. An early mistake put Leon well down the field, whilst Walker seemed to fade after a good getaway.
The leaders began to spread out on track, and Laconi was soon alone in front once again. McCoy was also clear of his pursuers, as Vermeulen and Toseland tussled for third. The Englishman, again emitting rear tyre smoke, attacked and went ahead on the main straight, but his attempt to chase the two ahead went awry. James managed to slide off the circuit as he picked up the pace, and he ended up in the gravel trap and out of the race. Now Laconi only needed to bring it home to close to within eleven points of his rival.
We soon had an all Australian fight for P3, as Martin moved up to challenge Vermeulen, and the pair briefly swapped the advantage until the experienced man could break clear. With Corser in a tight group for fifth, also containing Haga, Chili and Borciani, it was looking good from the spectators' point of view. While Martin closed on McCoy, Chili attacked Corser for sixth, prompting the former champion to take fifth from Haga. Chili then passed the Renegade rider on the inside. Haslam was also making some progress, a bit further back.
The biggest battle to emerge was the one between McCoy and Martin, as Steve made good his attack by taking a tight line inside his compatriot at a right-hander, and getting in front. This pair were only getting started, but then suddenly they were fighting for the lead. Laconi had gone down whilst under no pressure, and this meant three Australians now made up the top three, with only a few laps remaining.
For a few circuits the lead was hotly contended. McCoy took over from Martin, and his trademark sliding style was in full evidence as he defended the position. Then Steve went back ahead on the inside at the first corner right-hander, and a subsequent slide from Garry seemed to cost him a little time. However, the big drama was still to come. With a small margin now, Martin's bike suddenly let go, sending a plume of smoke out. Just as in the first race of the year, he was out of luck in the final stages. But this time it had cost him a début victory. He was understandably distraught as he pulled off.
So McCoy was able to run to the end and win by over six seconds from Vermeulen. The battle behind had seen Chili and Borciani emerge ahead of Corser and Haga, so that 39-year-old Frankie found himself on the podium for the 54th time in his career. For Borciani, fourth equalled his best result, scored in the first race of the season. Haga was followed home by Sanchini, Walker, Ivan Clementi and Haslam.
On a day when the two favourites both crashed out of the second race, the big winners were Frankie Chili, Chris Vermeulen and Garry McCoy, as they all closed to within six points of leader James Toseland. Régis Laconi looked the quickest man all meeting, but another mistake, and a third non-finish, means he now faces something of an uphill task. It was a great day for the Aussie crowd, but one has to spare a thought for 35-year-old Steve Martin. If not for two late race technical failures, from four starts, he might just have been leading the championship after his home races...
Standings after four races: Toseland 61; Chili 56; Vermeulen and McCoy 55; Haga and Borciani 43; Walker 39; Martin 29; Sanchini 27; Laconi 25; Haslam 24; Corser 19.