Ducati and Emmett back on track at Brands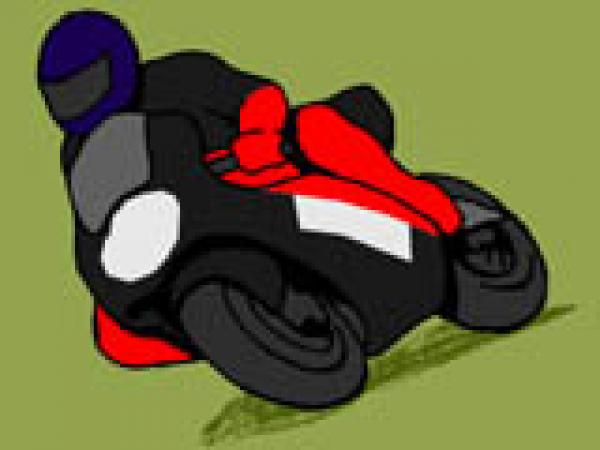 MonsterMob Ducati
By Dan Moakes
August 7 2004
After Honda's great start at Silverstone, round two of the British Superbike championship, at Brands Hatch, saw title favourite Sean Emmett resurgent. Once again the MonsterMob Ducati rider was strongly challenged by the Honda and Suzuki runners, and once again the racing was fierce.
The Brands Hatch Indy circuit is the shortest on the calendar, its natural bowl situation providing an almost constantly accelerating ride, up and down the curves and gradients. The three championship rivals were once again on the front row, with Sean Emmett qualifying on pole position for the first time since 2002. Silverstone race winners John Reynolds (Rizla Suzuki) and Michael Rutter (HM Honda) joined him on row one, split by JR's third placed team-mate Yukio Kagayama.
The second rank provided a similar mix of machinery, with Dean Thomas (Sendo Ducati) leading Glen Richards (Hawk Kawasaki), Ryuichi Kiyonari (HM Honda) and Stuart Easton (ETI Ducati). The next two rows included the three best privateer racers - Jon Kirkham (ninth), Sam Corke (twelfth) and Dennis Hobbs (sixteenth) - with Scott Smart tenth on the second Kawasaki, and the three Virgin Yamahas of Gary Mason (eleventh), Steve Plater (thirteenth) and Tommy Hill (fifteenth) surrounding the Appleyard example of Kieran Clarke (fourteenth).
Race one saw the two Honda riders slow away, with Kiyonari losing out in particular. Kagayama took the lead off the line, from Emmett, but Reynolds swooped around the outside of these two at turn one, Paddock Hill Bend, to take over in front. The first three were pursued by Mason, Richards, Smart, Rutter and Plater, although Emmett lost out to both Mason and Richards on the way round the circuit.
Keen to kick-start his title challenge, Sean went inside Glen at Paddock on lap two, regaining fourth place. Unfortunately, his bike then twitched as he accelerated up the hill, and the Kawasaki man couldn't avoid running into the back of him. A big crash resulted, putting both men out, and the safety car was scrambled. Richards looked to be the worst for wear of the two, but Emmett also sustained an injury to one of his fingers.
At the restart, Smart and Rutter were the men on the move. Reynolds and Kagayama led for Suzuki, and Smart took the ZX-10RR into third, passing Mason at Graham Hill Bend. Rutter moved up to fifth when he went inside Thomas at Paddock. Reynolds began to stretch out a lead whilst his GSX-R team-mate came under attack from Smart. Yukio fended Scott off and began to pull away himself.
Now the battle to watch was over third, as Rutter made a move on Mason, going inside at Clearways and powering ahead along the curving pit straight. The Yamaha rider then came under threat from Thomas and the Ducati 998, with the Australian getting on the inside as they came into Paddock, and taking the place. This left Gary sixth, but still clear of team-mates Plater and Hill.
Rutter continued to make up ground, catching up to Smart who, in turn, was coming back at Kagayama. Rutter went to the inside of Smart for the run into Paddock, and followed up with a move on Kagayama at Clearways, going inside when the Suzuki man was behind backmarker Paul Jones. That was pretty much how they finished - apart from Dean Thomas, who was a late faller when running fifth. Reynolds won from Rutter, Kagayama, Smart, Mason, Kiyonari, Corke, Hill, Kieran Clarke, Plater and Hobbs.
Emmett and Richards were both back for race two, the latter feeling decidedly sore and running his number two Kawasaki. Again Kagayama took the lead off the grid, from Emmett, Kiyonari and Thomas, and again Smart was an early challenger as he passed Thomas for fourth. These two were followed by Mason, Rutter, Richards and the slow starting Reynolds.
Looking to make amends for his earlier no-score, Emmett hounded Kagayama from the outset, and quickly made his way past on the inside at Paddock Hill Bend. These two began to open a gap over Smart, while Rutter and Reynolds had their hands full in the pack. Rutter passed Thomas at Paddock, and Reynolds immediately attacked the Ducati rider at the Druids hairpin, having dealt with Richards and Mason. JR got into sixth on the main straight, while Rutter was having a look at team-mate Kiyonari for fourth.
With Emmett in command, it was the tussles behind him that drew the attention. Rutter passed Kiyonari at Clearways, and Smart went inside Kagayama at Graham Hill. As the Japanese rider counter-attacked, he clipped the Kawasaki from behind. Both men ran onto the grass at Surtees as a result, rejoining behind Rutter but just ahead of Kiyonari and Reynolds. As all four of them tried to get the best of the situation, Kiyonari took a wider line onto the main straight, going around both Kagayama and Smart. Reynolds followed the Honda man, then cut over to the inside at Paddock, where he went ahead of Kiyonari on the brakes to complete a pass of all three!
With Rutter and Reynolds now clear of the pack, they began to close in on Emmett. John was right with Michael, and went to overtake at Druids. Running too deep and wide, he ended up letting Rutter back through. Then they came up on backmarkers, and Reynolds was once again held up by Jones, as he had been at Silverstone. This left a two-way race between Emmett and Rutter and, although the Honda man caught his rival, Michael was unable to find a way through. He finished right behind Emmett.
Third place put Reynolds just a point ahead of Rutter, and he admitted that his anger towards Jones had caused him to lose some of the concentration needed to keep his pace with that of the two ahead. Smart and Kagayama were next home, having demoted Kiyonari once again, and then came Richards (seventh), from Thomas, Mason, Hill, Kirkham, Plater and Clarke.
It had been a good weekend for Sean Emmett, but the race one incident left him over thirty points behind John Reynolds and Michael Rutter. Scott Smart's consistent results on the new Kawasaki kept him on Emmett's tail, whereas Ryuichi Kiyonari was proving a good back-up man for Rutter, as he sat in a comfortable third on the second of the Japanese-built Honda FireBlades.
Standings after four races: Reynolds 82; Rutter 81; Kiyonari 60; Emmett 49; Smart 46; Kagayama 40; Mason and Thomas 26; Kirkham and Hill 21; Plater and Richards 16; Easton 14.