Noriyuki Haga the man to beat at Oschersleben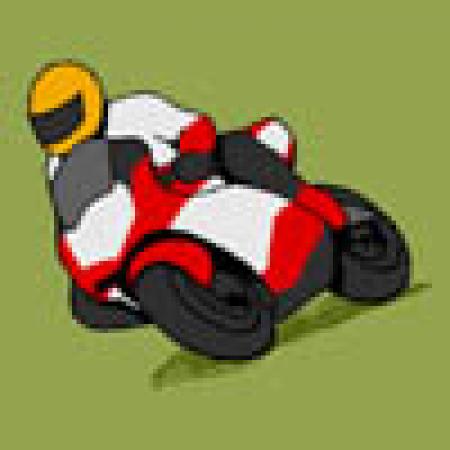 Haga
By Dan Moakes
June 3 2004
Four different Ducati riders had shared the first eight race victories of 2004, but not without a smattering of opposition. Even so, it was still a bit more than a minor surprise to see former champion Troy Corser put the Foggy Petronas FP1 three-cylinder bike on pole position at Oschersleben.
The 32-year-old Australian, with his first pole in three years, increased his impressive tally to twenty-nine - eight clear of team boss Carl Fogarty. Unsurprisingly, however, the remainder of the front row was occupied by Ducati riders. Noriyuki Haga took second, on the Renegade 999, from Régis Laconi (Fila 999) and Frankie Chili (PSG-1 998). Steve Martin's DFX machine was sixth, with James Toseland's Fila Ducati eighth. This pair shared row two with Chris Vermeulen (Honda, fifth) and Chris Walker (Petronas, seventh).
Row three of the grid saw the Ducatis of Garry McCoy (tenth) and Leon Haslam (twelfth) joined by Honda wildcard riders Michael Schulten (ninth) and Jürgen Ölschläger (eleventh), and there followed the usual mix of Ducati, Kawasaki, Suzuki and Yamaha riders. Included among these was former WSB race winner Andy Meklau, a wildcard with his ex-Alstare Suzuki GSX-R1000.
For race one, Laconi had been given a mandatory ride-through penalty, thanks to his Ducati's kill switch having failed when he crashed in qualifying. He faced a bit of a task, to say the least. The start went Haga's way, with Chili, Corser, Laconi, Vermeulen, Toseland, Walker, Martin, Schulten, Haslam and McCoy following him. Laconi knew he had to get moving, and was quickly past Corser and attacking Chili. However, Haga looked the quickest man, and Régis lost ground to the Japanese rider as he followed Chili.
It quickly became obvious that Haga was the class of the field, as the gap to Chili kept growing. Laconi ran right with the Italian in the first laps, until he was called in for his penalty. Running through the pits on the speed limiter was always going to be costly, and Régis emerged outside of the points positions, soon to engage in combat with Meklau. With Toseland already having dealt with Vermeulen and Corser, the English rider was in third after Laconi's excursion.
As Haga's lead grew to 3.7s, then up to 5.7s and beyond as he set the race's best laps, the battle for second became the one to watch. Toseland set about challenging Chili, passing on the inside through a right-hander and setting Frankie up for an attack from Corser. The Italian held onto third, then followed Toseland as the pair moved clear of Corser. In fact, Chili redoubled his efforts and, when James had a twitch on the 999, brought the gap down from 0.5s to 0.3s, before the youngster could respond.
So it was that Haga won, from Toseland, who fended off Chili's determined last lap attack, with Corser securing fourth. Chili cited tyre grip difficulty for what he felt was an unconvincing showing. Vermeulen had lost touch with the leaders quite early on and, after Walker's early exit into the pitlane, had found Martin hot on his heels. The Ducati rider made fifth his own, but was not on the same pace as Corser ahead.
The most hard working rider had surely been Laconi. He had not been long moving back into the points, and was then seen passing both Lucio Pedercini and Gianluca Nannelli for twelfth place. He kept on the move, and was able to despatch a list of riders that included Vermeulen, the Kawasaki pair of Ivan Clementi and Mauro Sanchini, plus McCoy, Ölschläger and Haslam. Régis couldn't catch Martin but still finished an impressive sixth, whilst Vermeulen, moving the other way, ended up fifteenth.
There would be no penalty for Laconi in race two, and so it looked like being between him and Haga. Sure enough, the two ex-500cc Yamaha men took the lead off the grid, Haga from Laconi. Behind came Vermeulen, Chili, Corser, Toseland, Walker, Haslam, Schulten, Martin, Sanchini, McCoy, Clementi, Ölschläger, David García and Nannelli. Again Haga moved away from the pack, but this time with Laconi just in touch. Vermeulen seemed to miss a gear to let Chili into third, and Toseland was quick to move up to fourth, past Australians Corser and Vermeulen.
But the second race was destined to provide some high profile retirements, and the first of these was Chili, who went down when his Ducati's front slid away from him. This put Toseland into a solitary third. Chili was joined on the sidelines by Corser, in another crash, and then Martin also became a victim. The DFX rider had gone to the front of a tight bunch that had seen Vermeulen keeping Haslam, Martin, Corser, Schulten, Ölschläger and Sanchini at bay. Steve's progress took him onto Toseland's exhausts, only for the yellow Ducati to get into a huge twitch, throw him off, and then run upright until it met a retaining wall...
Haga's lead over Laconi remained less than a second, whilst everyone else was 18s back, but some sliding action from the Frenchman allowed Noriyuki to speed up and get a 1s gap. However, this was short lived. Following two mechanical failures at Monza, Haga's 999 engine gave up on him again. He suddenly slowed and Laconi sped straight past, leaving the Japanese rider out of luck. Régis took the lead to over 20s and was not troubled to the flag.
Toseland was in a safe enough second place, and the man to emerge in third was Haslam, a day before his 21st birthday. Leon had put a good move on Vermeulen, who was again off the pace, and was now comfortably clear of McCoy and the attacking Nannelli. This meant two English riders on the podium, and the sliding McCoy secured fourth after Nannelli got caught behind a backmarker. Sixth went to Sanchini, from Walker, Vermeulen, Clementi and Meklau.
The penalty applied to Régis Laconi was enough to drop his points lead to just two over the consistent James Toseland. Meanwhile, Frankie Chili's race two crash dropped him into reach of Chris Vermeulen and Garry McCoy, and the unlucky Noriyuki Haga saw a possible sight on third overall evaporate to sixth along with a possible double victory.
Standings after ten races: Laconi 155; Toseland 153; Chili 113; Vermeulen 112; McCoy 104; Haga 94; Haslam 87; Corser 78; Walker 77; Martin 72; Borciani 67; Sanchini 54.