Suzuki beaten as wins split at Mondello Park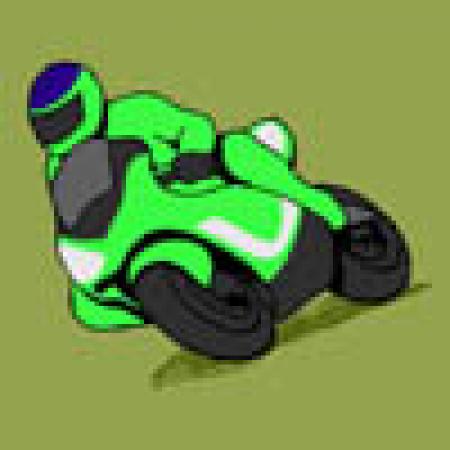 Scott Smart
By Dan Moakes
August 7 2004
After four consecutive wins, the Rizla Suzuki duo of John Reynolds and Yukio Kagayama were the men on form, along with serial front row qualifier Michael Rutter and the HM Honda. Sure enough, Reynolds and Rutter contested pole position, with the latter getting the verdict on the CBR FireBlade.
Third place on the grid went to the consistent Dean Thomas, on the Dienza Ducati 998, with Scott Smart following up his front row form of 2003 by securing fourth for Hawk Kawasaki. Row two saw Smart's team-mate, Glen Richards, leading Kagayama, Sean Emmett (MonsterMob Ducati) and Tommy Hill on the first of the Virgin Yamahas - his best performance to date.
Hill's team-mates, Gary Mason and James Haydon (standing in for Steve Plater), were next up, from the lead privateers Jon Kirkham and Dennis Hobbs (both Suzuki). Craig Coxhell's Honda and Kieran Clarke's Yamaha were mixed in with the next bunch of Cup runners - Sam Corke, James Buckingham and James Ellison. Rutter's team-mate Ryuichi Kiyonari was still missing following injury at Oulton Park.
The best starter for race one was Smart, getting away ahead of Rutter, Reynolds and Richards. But Rutter was out to make up for not winning in seven attempts and, having not been left at the start this time, quickly shot past Smart to lead. Indeed, Michael's pace soon took him clear of the pack, leaving Smart ahead of Reynolds, Richards, Thomas, Hill, Kagayama, Emmett and the impressive Buckingham.
With Rutter heading into the distance, the battle to watch was between Smart and Reynolds. The Suzuki man got on the inside through a tight right-hander, only for Scott to fight back past. 'JR' overtook again, just holding off the Kawasaki rider's counter attack. But things hotted up further when Richards closed in and both the ZX-10 riders passed Reynolds in one go! John went on the attack again, and all the time this meant the three of them had moved out of range of Thomas and the closely pursuing Hill.
Smart now eased away from team-mate Richards, and also began to bring down Rutter's lead. Reynolds obviously didn't want to be left out of the hunt for victory, so he passed Richards and sped after the two ahead. Catching Smart, he set a fastest lap and began to look for a way past, and all the time this pair were closing on Rutter.
The real drama was about to happen, as Reynolds went to the inside of Smart through a right, and just held the line to take second place. He then proceeded to chase Rutter, who unexpectedly dropped the Honda, gassing it too early out of a corner. This could have gifted the win to Reynolds, but Smart was still in touch, and he redoubled his efforts. Going into the final corner, Smart could see enough of a gap to go for the inside, and the pair of them then ran together to the finish line. It was tight, but Smart just edged it for his first BSB win, and he dedicated it to his uncle, Barry Sheene, as well as to Steve Hislop and David Jefferies.
Reynolds was no doubt disappointed to be beaten, but still made twenty points over Rutter. Behind third man Richards, Kagayama got the better of Thomas for fourth, with Hill having joined Mason as a retirement. Emmett was sixth, with Buckingham bringing his Suzuki home ahead of works riders Coxhell, Haydon and Clarke. Kirkham, Hobbs, Ellison and Corke were next over the line.
Race two again saw Smart get away first, with Rutter once again taking over in short order. Next came Hill, Reynolds, Richards, Clarke, Kagayama and Buckingham. Turn one became a bit of a free for all, with Thomas losing out when clipped on either side and going down for a quick exit. Again Rutter seemed to have the best pace, but Hill was putting in a great showing on the R1 Yamaha, holding onto third place despite a huge twitch in the early stages. However, it wasn't long before Reynolds got the better of the youngster, passing on the inside at the final right-hander and proceeding to reel off some quick laps.
With Rutter holding a small advantage, P2 was again disputed by Smart and Reynolds. The GSX-R man went through on the inside of a fast left-hander and chased after Rutter, leaving Smart in a relatively untroubled third. Richards was now fourth, from Kagayama, Hill, Emmett and Clarke. Although JR brought Rutter's lead down, the Honda man, recent winner of the North West 200, was able to respond and pull clear. There were no mistakes this time, and Michael took his eighteenth career BSB victory.
A fiftieth domestic career win had again eluded Reynolds, but second for the fourth time in a row kept his points position strong. Another good day for the new Kawasakis saw Smart and Richards next home, from Kagayama, Hill, Emmett, Clarke, Coxhell, Buckingham, Hobbs, Haydon, Kirkham and Stuart Easton.
On a day when Michael Rutter had looked the quickest man, it was John Reynolds that took his points lead from eighteen to thirty-three. However, Scott Smart's win on the race-tuned road-going Kawasaki ZX-10R was the first for the marque since Rutter's one-off in 2001. And it showed the rider's Superbike potential, going back to a few BSB appearances in 1996, fulfilled in dramatic style.
Standings after ten races: Reynolds 207; Rutter 174; Kagayama 152; Smart 130; Emmett 105; Thomas 84; Richards 78; Kiyonari 76; Hill 54; Mason 49; Coxhell 38; Kirkham 35.