WSBK title battle gets close at Brands Hatch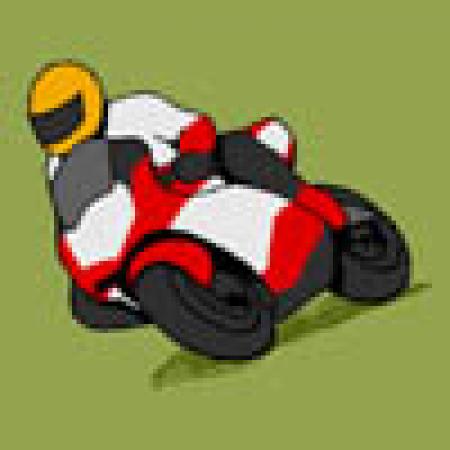 Noriyuki's double
By Dan Moakes
August 6 2004
Chris Vermeulen and the Honda CBR had won the last three World Superbike races, but Ducati aimed to re-establish the status quo at a packed Brands Hatch. Local rider James Toseland was leading the championship by just three points from team-mate Régis Laconi, so all was to play for.
Qualifying produced a third pole position for Steve Martin and the DFX Ducati, with team-mate Marco Borciani sixth, in his best effort of the year to date. Frankie Chili had his 998/999 hybrid Ducati second, from the 999s of Régis Laconi and Noriyuki Haga. A sixth Italian bike rounded out row two, ridden by Gianluca Nannelli, but the stranglehold was broken by Troy Corser on the Petronas (fifth), and Chris Vermeulen on the Honda (seventh).
After a strong showing at Silverstone, James Ellison was back as the leading wildcard again, with the Jentin Yamaha qualifying ninth, ahead of the Ducatis of Leon Haslam, Lucio Pedercini and James Toseland. Haslam did well to get tenth, as he was still troubled by the wrist injury sustained in the United States. Chris Walker started thirteenth, ahead of Mauro Sanchini, Piergiorgio Bontempi and wildcard Giovanni Bussei. Garry McCoy was next, having missed the cut for Superpole.
Race one began with Haga getting the advantage of the inside line and leading from Martin, Laconi, Corser, Vermeulen, Chili, Walker, Ellison, Toseland, Borciani, Pedercini, Haslam and Craig Coxhell. Vermeulen quickly moved into fourth, with Chili soon following him past Corser. Laconi's challenge began as he passed Martin on the start-finish line, going on to battle with Haga for supremacy. Meanwhile, Chili kept moving forward as he passed Martin.
Laconi went to the inside of Haga on the run into the final curving right at Clearways, but sent himself wide and allowed the Japanese rider to draw alongside and regain the lead at Paddock Hill Bend. Régis kept up the attack, setting the fastest lap so far, only to see Chili dive inside and pass both leaders in a dramatic late-braking move. Frankie held onto the lead as he barrelled down into the right-hander at Paddock, then sped away into a 0.5s advantage as he improved on the Frenchman's lap time.
But the men behind were not going to let Chili get away and, after swapping places, Laconi and Haga came back at the Italian. Laconi regained the lead at Paddock, with Haga managing to get around the outside of the PSG-1 machine at the following Druids right-hand hairpin. Next, a mistake from Régis allowed both Noriyuki and Frankie to get ahead again, going into the back straight. Behind came the Australian trio of Vermeulen, Martin and Corser, with the top six now clear of the pack.>p
After passing Martin, Vermeulen joined the first three as they began to put daylight between themselves and the 35-year-old Ducati man. Chris followed Laconi past Chili, as the Frenchman looked to regain the initiative. Sure enough, Régis attacked Haga at the end of the back straight, passing at turn one, and began to pull out a gap in the lead. Frankie didn't want to let him go, so he passed Vermeulen, Haga on the outside over the line, and set the fastest lap as he chased down the lead.
With Chili catching Laconi, now Haga sped up, and it soon became a three-way race for the win. But that all changed on the curving left-hander at Surtees, which goes slightly uphill as it leads onto the fast section of Pilgrim's Drop and Hawthorn Hill. Chili had got the lead at Paddock, but at Surtees was thrown off in a huge highside, when his rear tyre slid and then re-gripped. In the drama of the moment, Haga slipped through to lead Laconi. It would be Chili's fifth no-score of 2004.
Chili joined a number of other men on the sidelines, including his new team-mate Giancarlo de Matteis, who had also crashed. Also out were Sanchini, with technical worries for the Kawasaki ZX-10R; and McCoy, who managed to fall in the gravel at Druids. Both men had been at the tail end of the points positions at the time, with de Matteis even further back.
Now the race was between Haga and Laconi. Martin had got round Vermeulen at the start-finish line, leaving his young rival to drop back to the insistent attentions of Corser, but was not really in touch with the first two. A thrilling battle ensued, with Laconi getting ahead at turn one as they had four laps remaining. His pace allowed a slight gap to develop, at times, but Haga was always able to come back as they motored on.
Haga kept up the pressure, attacking at the end of the back straight, but it was on the last lap that everything happened. Taking a tighter run through Surtees, Nori made the pass. Régis got him again around the back section, but went wide twice and allowed the Japanese to lead onto the final straight. They crossed the line almost together, with Haga winning by just 0.134s.
Martin gave Ducati a clean sweep of the podium, with Vermeulen an equally solitary fourth after Corser dropped away, but still took fifth for Petronas. The battle for sixth had seen Ellison and Toseland get by Walker in the early stages, with fourth Englishman Haslam moving through on Pedercini and Borciani, followed by Coxhell, to join them. Toseland had gone past Ellison's Yamaha on the works Ducati, looking to chase the leaders in his title quest.
But James never really got to grips with Corser, and the men ahead, and 'the other' James actually came back at him. Ellison, the former European Superstock Champion, overtook Toseland and duly wrapped up an impressive sixth, a place better than his Silverstone effort. Meanwhile, Coxhell, Walker and Haslam raced for eighth, with Leon coming out ahead and then gaining on Toseland.
Unfortunately, Haslam managed to crash out on the last lap, letting Coxhell into eighth, which made him the second wildcard home. Walker was ninth, from the Italian group of Nannelli, Borciani, Bussei, Pedercini, Clementi and Bontempi. Warwick Nowland and Alessio Velini followed on.
Chili's bike was ready for action in race two, although he was so late out of the pits that he was forced to approach the grid from the wrong end. Meanwhile, Haslam had to start from the pitlane. Again Haga got ahead at the start, and he was followed by Laconi, Corser and Martin. Chili was initially fifth, but lost out to Walker and Vermeulen, the second of whom moved past Martin for fourth on the inside at turn one on lap two. Toseland ran eighth, from Ellison, Borciani, Nannelli, Sanchini, Coxhell, McCoy, Bussei, Sébastien Gimbert, Bontempi and Clementi.
As the field began to spread out, Chili attacked Martin for fifth, getting ahead, while Toseland passed Walker for seventh. Laconi looked racy round the back end of the circuit, and he passed Haga at Paddock. These two now headed Corser, Vermeulen, Chili and Martin, but Toseland's hopes were quickly dashed. His bike began smoking heavily, and he soon realised that it was dropping oil and pulled off into the pits. Unfortunately, the oil accounted for de Matteis, who crashed on it, and the race had to be stopped while he was got into an ambulance. He was thankfully not seriously hurt.
A re-started race meant that the result would be decided on aggregate times from the two parts. The new grid was in the order from the stoppage, backdated a lap and therefore including Toseland on his second bike. But fifth-placed Chili, for instance, already knew he was 1.2s down on leader Haga. The Japanese rider got away in front again, with Laconi and Vermeulen next up. Corser and Toseland didn't get very far. The Australian, on the outside at Druids, went into James and they both crashed out. Toseland looked certain to fall more than eight points behind main rival Laconi.
The on-track lead group developed with Haga leading Laconi, Vermeulen and Chili. Martin was soon on his own in fifth, from Walker and Ellison. Sanchini, McCoy, Gimbert, Clementi, Bussei, Coxhell, Bontempi and Sergio Fuertes made up the top fifteen. A momentary wiggle from Haga let Laconi by at turn one, and soon these two looked to be pulling clear. However, Vermeulen's pace was dropping, so Chili went past and chased the leaders.
Haga took the lead again at Paddock, but then a mistake, when a rear wheel slide forced him to run wide at Druids, and gave Laconi the chance to re-pass. Chili joined in the battle, and as the gap to Vermeulen grew it meant the Italian took over third on aggregate timings as well as on the road. Haga and Laconi changed places a few times before Noriyuki went for it on the outside at Paddock Hill Bend. The pair nearly touched, so that Haga had to go wide and let Chili through. He made up for it at Surtees.
But now Laconi wasted a good chance to extend his points lead by crashing out at the right-hand Graham Hill Bend, when the back of his 999 slid round. This left Haga and Chili to battle on track but, although Frankie was right behind, the timings still showed him 1.3s down overall. With the laps running out, he kept working for another win, and looking for a way past. Going into the last lap, Chili won the battle, but he still needed to pull away. Haga stuck with him and took the win. It was his first double since early 1998.
Vermeulen kept going for third, but not so lucky was Martin, who would have been next but for a smoky engine failure. British riders were next, with Walker ahead of the impressive Ellison, with points also going to Bussei, McCoy, Coxhell, Gimbert, Sanchini, Clementi, Bontempi, Fuertes, Velini and Miguel Praia. Retirements also included Borciani, Pedercini, Nannelli and Haslam.
A double no-score for the two Fila Ducati riders in race two meant that Chris Vermeulen and Noriyuki Haga closed right up in the points battle. At the moment eight points cover Régis Laconi back to James Toseland, with the other sat right in between. The last few rounds are going to be very interesting.
Standings after sixteen races: Laconi 218; Vermeulen 216; Haga 212; Toseland 210; Chili 180; McCoy 155; Martin 135; Haslam 120; Corser 112; Walker 102; Borciani 99; Sanchini 79.