Genii Capital & Group Lotus join forces in Lotus Renault GP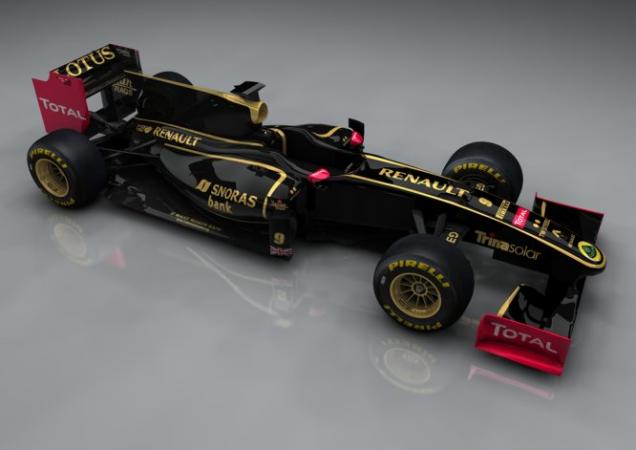 By Renault F1
December 8 2010
Genii Capital and Group Lotus plc today announced the creation of Lotus Renault GP, the successor to the Renault F1 Team that will contest the 2011 FIA Formula One™ World Championship. This exciting announcement is made in the context of a strategic alliance between the two companies that will provide Group Lotus with significant technological and commercial opportunities for its range of road cars.
Following the return of the Lotus name to Formula 1™ in 2010, under licence from Group Lotus, this historic announcement marks the complete return of the Lotus manufacturer to the sport, with the full backing of its parent company Proton. Group Lotus plc will become a major equity partner of Genii Capital in Lotus Renault GP, and the two parties have concluded a title sponsorship agreement that will run until the end of the 2017 season. With the continued support of Renault as a supplier of engines and technological and engineering expertise, Lotus Renault GP enjoys a strong, stable platform for future success.
Gerard Lopez, Chairman of Renault F1 Team, commented: "We are delighted that we can now go public with the news that we will be racing as Lotus Renault GP in 2011. It is extremely exciting to begin a new era for the team in partnership with Group Lotus, and we will continue to enjoy a strong relationship with Renault over the coming seasons. It is a tribute to the excellent work this year by the team in Enstone that we have been able to attract both major sponsorship and new investment for a very bright future."
Group Lotus CEO Dany Bahar said: "I can think of no better platform for automotive brand communications than motorsport and F1 is the very pinnacle of open-wheel racing. We're well aware that there has been a lot of controversy around the usage of our brand in F1 and I'm delighted to be able to formally clarify our position once and for all: we are Lotus and we are back."
The new partnership has been enabled by Renault selling its remaining shares in the team to Genii Capital. Group Lotus plc will subsequently become a major equity partner in Lotus Renault GP, which it will co-own with Genii Capital.
Renault will continue its strong support of the team with which it won the 2005 and 2006 world championships, as a supplier of engines and technological and engineering expertise. Reflecting this technological support, Lotus Renault GP will continue to compete with the Renault chassis name and Renault will enjoy pre-eminent brand exposure on the livery.
For 2011, the Lotus Renault GP cars will race in a new interpretation of the iconic black and gold colours that were last used when Lotus and Renault joined forces in the 1980s. This livery, which has been on the drawing board for over two months in order to reinterpret its iconic graphic signature to suit modern media requirements, is sure to strike a powerful chord with the sport's enthusiasts around the world.
The team scored a strong fifth-place finish in the 2010 constructors' championship, which included three podium finishes for Robert Kubica. Next season, Lotus Renault GP is aiming to take another step forward which will see it competing regularly with the most prestigious names in Formula 1™.
Notes to editors:
1. The wider agreement between Group Lotus plc and Genii Capital is explained in a separate Group Lotus release.
2. The visual of the 2011 livery is shown on a model of the 2010 race car, the R30. This artist's impression may still undergo detail modifications prior to the start of the 2011 season.
View a Printer Friendly version of this Story.
Genii Capital & Group Lotus join forces in Lotus Renault GP
Discussion started by Renault Rockets (IP Logged), 08/12/2010 16:37
Renault Rockets
08/12/2010 16:37
What do you think? You can have your say by posting below.
If you do not already have an account
Click here to Register
.
ICR_IL_88
09/12/2010 09:12
THis is quite a bitter pill to swallow, I realy hoped that Renalt F1 would survive as it was.
I just hope this will bring some more moeny to the team.
crusty_bread
20/12/2010 22:25
I have an enormous amount of respect for the Enstone squad, and an enormous amount of respect for Renault- hell, I even own one, but this deal is just awful and Im afraid I will be wishing Bahar the worst of luck in 2011. This is a brainless act of egotistical nonsense that makes a mockery of the Lotus name, and a mockery of the 2011 formula one line-up. It says something that the first thing that has happened since Bahar became boss is that he has got Boullier and Lopez bad-mouthing Fernandes- a guy who has done everything by the book and is simply standing up for his right to have his licence honoured.

It is sad to see Renault slowly withdrawing their name from F1, but I am glad they have stayed as an engine manufacturer rather than leaving F1 in the lurch like Toyota or BMW, and Im glad the team name wont be changed.
Sorry, only registered users may post in this forum.