Silverstone testing, report and pictures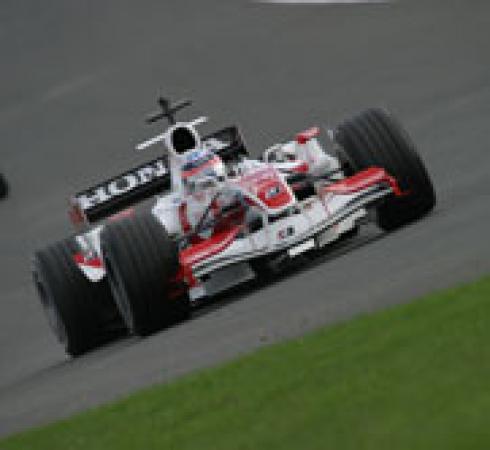 images by Huw Alban
By nGO
September 21 2006
Before the Chinese grand prix Super Aguri along with all the other teams will be conducting extensive testing during this crucial part of the season.
Day 1
Sakon Yamamoto kicked off Super Aguri's three day test at Silverstone. Yamamoto completed 53 laps setting a best lap time of 1:24.349. His duties included brake tests, tire testing as well as aerodynamics evaluation.
(All images were provided by Huw Alban.)
Day 2
Sakon Yamamoto shared Duties with Takuma Sato, with Sato taking over in the afternoon. The team was conducting more extensive tire testing. Yamamoto set a best lap time of 1:23.699, completing 27 laps. Sato set a best lap time of 1:21.969, completing 40 laps.
(Many thanks to Huw Alban who supplied all the images.)
Day 3
Sato took over testing duties from Yamamoto. The weather changed for the worse but the track conditions were still acceptable. Sato set a best lap time of 1:23.181, completing 81 laps.