Belgian GP: FP3 ROKiT Williams difficult weekend continues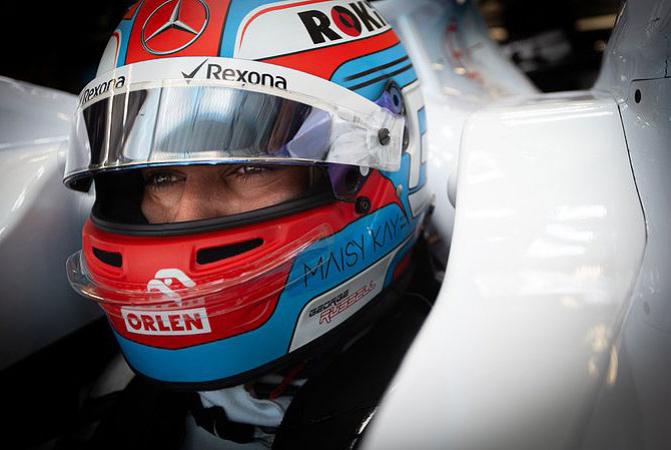 By Andrew Hooper
August 31 2019
The final Saturday practice session for the 2019 Belgian GP would be very much a repeat of the previous sessions with both ROKiT Williams drivers finishing close to the bottom of the times. George Russell would again finish ahead of his team-mate Robert Kubica but their positions relative to the cars in front remained unchanged with George some 1.2s behind the closest car. Robert would be a further 0.5s further back. It really does not look like their positions will change come qualifying.
ROKiT Williams Belgian GP Saturday Practice
Team Summary:
The final practice session for the 2019 Belgian GP would see drivers coming out with the hard tyre been the most common selection. With ten minutes completed only eleven cars had completed an installation lap. The first of the quick times would be set by Leclerc with a 1m:44.789 with Albon second and Robert third. More drivers were coming out with forty minutes remaining. Vettel was now fastest with a 1m:44.657. All the times were been set on the soft tyre as Grosjean was now third followed by Magnussen and Sainz but only nine drivers had set a time. Hulkenberg was now in third with every driver running with thirty five minutes left in the session.

But the session would be red flagged when Hamilton would crash his Mercedes. His car was recovered and the session would restart. Leclerc would return and would set a 1m:44.206 to move ahead of Vettel to be fastest. Third would become Bottas followed by Ricciardo, Verstappen, Perez, Hamilton, Raikkonen, Giovinazzi, and Gasly tenth. Both Williams drivers would again finish near the bottom of the times with only Albon slower but the Red Bull driver was going to be starting from the rear of the grid after penalties. The session was very much a repeat of the Friday second session. Qualifying was looing like a further repeat of the practice sessions with both drivers likely to be slowest. But no doubt they will not start from last as several drivers have to take penalties.
Robert Kubica:
Ten minutes into the session and Robert would come out running on the soft tyre. Robert would set a 1m:50.877 and would pit after a three lap run. Robert would set an improved lap time of 1m:48.647. Robert would also improve his lap time with a 1m:48.350 but remained behind his team-mate.
George Russell:
George would come out early for the final practice running on the medium tyre. he would pit after a single installation lap. Forty minutes remaining and George would return running on the soft tyre. After a short stop he would return on a new set of soft tyres. George would set a 1m:49.067 which was well of his Friday best. He would improve with a 1m:48.557 prior to the red flag and on his final run would set a 1m:47.858. This would see him 0.492 ahead of Robert as the session ended.
| Pos | Driver | Car | Time | Gap | Laps |
| --- | --- | --- | --- | --- | --- |
| 1 | Charles Leclerc | Ferrari | 1m44.206s | - | 9 |
| 2 | Sebastian Vettel | Ferrari | 1m44.657s | 0.451s | 12 |
| 3 | Valtteri Bottas | Mercedes | 1m44.703s | 0.497s | 11 |
| 4 | Daniel Ricciardo | Renault | 1m44.974s | 0.768s | 10 |
| 5 | Max Verstappen | Red Bull-Honda | 1m45.312s | 1.106s | 11 |
| 6 | Sergio Perez | Racing Point-Mercedes | 1m45.521s | 1.315s | 12 |
| 7 | Lewis Hamilton | Mercedes | 1m45.566s | 1.360s | 4 |
| 8 | Kimi Raikkonen | Alfa Romeo-Ferrari | 1m45.659s | 1.453s | 13 |
| 9 | Antonio Giovinazzi | Alfa Romeo-Ferrari | 1m45.688s | 1.482s | 13 |
| 10 | Pierre Gasly | Toro Rosso-Honda | 1m45.752s | 1.546s | 15 |
| 11 | Romain Grosjean | Haas-Ferrari | 1m45.806s | 1.600s | 15 |
| 12 | Nico Hulkenberg | Renault | 1m45.855s | 1.649s | 11 |
| 13 | Kevin Magnussen | Haas-Ferrari | 1m46.004s | 1.798s | 15 |
| 14 | Carlos Sainz Jr. | McLaren-Renault | 1m46.017s | 1.811s | 14 |
| 15 | Lando Norris | McLaren-Renault | 1m46.270s | 2.064s | 13 |
| 16 | Lance Stroll | Racing Point-Mercedes | 1m46.379s | 2.173s | 11 |
| 17 | Daniil Kvyat | Toro Rosso-Honda | 1m46.642s | 2.436s | 13 |
| 18 | George Russell | Williams-Mercedes | 1m47.858s | 3.652s | 14 |
| 19 | Robert Kubica | Williams-Mercedes | 1m48.350s | 4.144s | 14 |
| 20 | Alexander Albon | Red Bull-Honda | 1m50.681s | 6.475s | 14 |