Honda to sponsor ITV's F1 coverage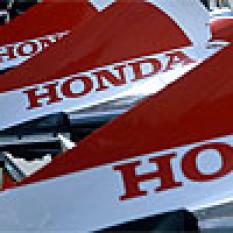 By Phil Huff
March 13 2007
In a deal set to be revealed on Saturday morning, Honda are to sponsor ITV's coverage of the Formula One season in 2007, including qualifying and races on ITV1 and highlights on ITV4. The deal will also see the ITV-F1 website being covered in Honda logo's, as Honda UK look to make the most of the attention Honda Racing F1's 'earth' car will generate.

Aiming to attract more young, affluent, males into Honda cars, the sponsorship package will reach up to eight million viewers for each race, a high proportion of which fall into the much coveted ABC1 demographic.

"This sponsorship allows us to expand our 'sporty' platform to the large audience that F1 attracts," explains Ian Armstrong, manager for customer communications at Honda UK, "and enables us to expose the viewer to many more stories about Honda's passion for racing and some of the people that live out that passion every day."

Gary Knight, brand partnerships director at ITV customer relations, added "We are delighted to confirm Honda as this season's sponsor for ITV's F1 coverage. This is a great endorsement in ITV's high quality sports programming and Honda will be exploiting all the opportunities available to reach F1 fans through the sponsorship of ITV's unique interactive and online content."