Ray-Ban extend sponsor deal with Brawn GP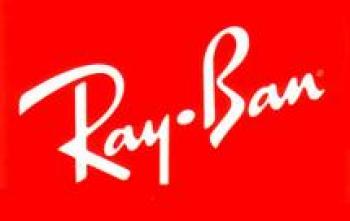 By Brawn GP
April 21 2009
Brawn GP is pleased to announce the continuation of its partnership with Ray-Ban for a sixth successive season. Ray-Ban, the world's leading sunglasses and optical eyewear brand, entered Formula One with the team in July 2004 and the relationship has provided a powerful global platform for promoting the brand's iconic identity.
The distinctive Ray-Ban logo appears on the helmet visors of Brawn GP's race drivers Jenson Button and Rubens Barrichello and the Brawn GP team members wear Ray-Ban sunglasses from the brand's 2009 range.
Nick Fry
Chief Executive OfficerBrawn GP
"We are delighted to be continuing our partnership with Ray-Ban for their sixth season of involvement in Formula One. We have enjoyed a close relationship with Ray-Ban since they joined the team during the 2004 season and look forward to continuing our work together. Jenson, Rubens and the team are all fans of Ray-Ban's distinctive styling and we hope our partnership will continue to allow Ray-Ban to reach the global Formula One audience and benefit from its association with the sport and our team."
Antonio Miyakawa
Executive Vice PresidentLuxottica Group
"We are extremely pleased that we will continue to share the Brawn GP team's passion and energy in Formula One. We are especially delighted to renew this partnership with our Ray-Ban brand, the global leader in sunglasses and optical frames."